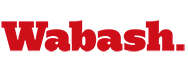 Robinson Pioneer Award Scheduled for Thursday Evening
by Karen Handley

March 16, 2009

Get directions to Wabash College Baxter Hall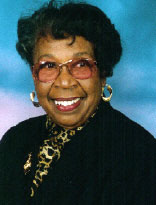 The Malcolm X Institute of Black Studies will present the Jasmine Robinson Pioneer Award at 7 p.m. on Thursday, March 19 in Baxter Hall, room 101.  
Hana Stith is the third recipient of the award, which was established by the MXIBS "to celebrate the achievements women who, like Jasmine Robinson herself, have made significant contributions to their field and have shaped and nurtured the lives of African Americans."
Stith, President of the African/African American Historical Society and curator of its Museum, was born in Fort Wayne, IN. She spent 36 years teaching there. She earned both her bachelor's and master's degrees there and was certified by Purdue University in guidance and counseling. She retired from teaching in 1996 and became a docent for the Lincoln Museum as well as a board member of the local NAACP chapter. She co-founded the African/African American Historical Society in 1998.  After the museum opened on February 1, 2000, it soon became recognized as the premiere museum of African American history in Indiana. 
Jasmine Robinson was the first African American woman employed by Wabash College. She worked tirelessly in the college's computer services department and has been a mentor to generations of young men at Wabash. 
The event is free and open to the public.