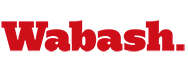 Eat For Africa Fundraiser Set for Tonight
by Brent Harris

February 17, 2009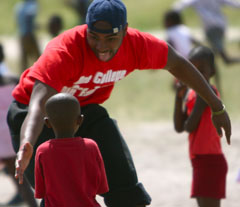 Members of the Wabash College Football team will hold a benefit spaghetti dinner Wednesday night to help raise funds for 15 of its members who will be going on a mission trip to Botswana, Africa. The dinner will be held in the Allen Center classroom from 5-7:30 p.m., immediately prior to the basketball game against Wittenberg University. Tickets will be sold at the door for $5. Additional donations will be gratefully accepted. The group will also be raffling off prizes during the dinner.
Twenty-one Wabash student-athletes spent their 2008 spring break working with OneWay Ministries on a mission trip to Botswana. This year's group will join with students from Wheaton College to serve as missionaries to villages and prisons around the Maun region. Each student making the trip is responsible for raising all of the money to pay for trip.
Those unable to attend but willing to donate to the trip can send contributions to:
OneWay Ministries, PO Box 2211, Naperville, IL 60567.
Photo - DJ Singfield '11 plays with local villagers outside of Maun during the 2008 trip to Botswana.