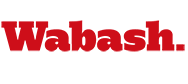 Johnson '98 Credits Wabash for Business Success
by Gary James '10

February 16, 2009

Theodore Johnson '98 has made a career of thinking outside the box. No matter what company he works for or what he is selling, the Gary, Indiana, native knows how to adapt to new situations and thrive.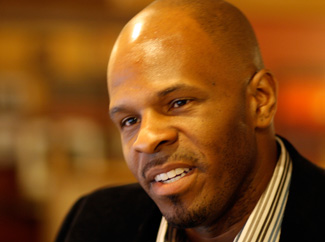 One of his first transitions was from Northwest Indiana to Wabash College. He was invited to Multicultural Weekend. While he was considering other schools at the time, he was struck by Wabash's academic rigor and "family style environment."
"What stood out the most was its academic reputation and the alumni network establishment that was already strong," Johnson said. "Everyone had open arms. Everyone was approachable. I could tell I wouldn't be a number here. And that's what I knew I needed."
Johnson, a biology major and psychology minor, immersed himself into campus life, as a child mentor in the Malcolm X Institute's KQ&K program and as a member of the basketball team. But by his junior year, Johnson was having second thoughts. He transferred to Purdue, continued with Biology, picked up another job, and helped the girls basketball practice team. He also made Purdue's Dean's list, but he wasn't satisfied.
"I was even less dedicated to my academics but did better," Johnson recalled. "The classes were huge. I had to make appointments just to see my professors. Purdue is a great school, but there was no personal care on whether I made an A or F in any of my classes. I [missed] the small classroom setting, professors pushing you to succeed, and helping you if there was a need. I couldn't wait to come back and finish my junior and senior year here."
When Johnson returned, he landed a Business Management internship in Denver the summer before his senior year with the precursor to Qwest, a telecommunications company. After experiencing corporate life, he decided he would pursue a career in business. Since making that decision, his focus has been on how to improve business practices.
"The internship allowed us to work on management projects involving process improvement, how to better provide services to the customer," Johnson said. "Any way we could increase value to the company we had various projects that were put on."
Johnson did similar work for Qwest after Wabash, first as a process analyst and then as a Quality Insurance Manager a year later in Phoenix. The second position was more hands on and directly related to what became high speed internet and cable packages.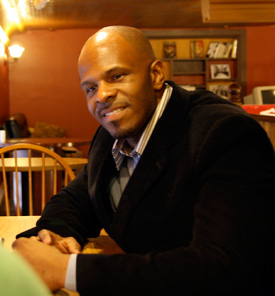 "We were establishing neighborhoods," he said. "We would go out into select areas and do a lot of trouble shooting, working out bugs. My task was not only to oversee technicians out in the field but to relay back to the management teams how they could better improve the internet service we were providing."
Then, the dotcom bubble popped.
Johnson used his alumni network to find work that would merge his corporate experience with his love of science and place him closer to his mother and sister in Indiana. He found what he wanted in what is now GlaxoSmithKline, the world's second largest pharmaceutical company.
"They were looking for someone who could think outside the box," Johnson said. "The company had a lot of experienced people who had solid relationships and were doing well but couldn't move the market share any more because they were stuck in the conservative way of thinking about how they do business. They were looking for someone young and fresh."

Johnson lived in Lafayette for the next two years as a pharmaceutical sales representative for Central Indiana, including Crawfordsville. He did well, won some awards and was offered a promotion as a specialty sales rep selling neurology products, which moved him north, even closer to his family. After two years, Johnson was in the company's top ten sales staff and married Robin, whom he had known since elementary school. The couple live in Dallas, Texas, where he sells medical devices as Senior VNS Therapeutic Consultant at Cyberonics, Inc.
Johnson credits his Wabash liberal arts education for his business success.
"When everyone is doing the same ol' thing, you have to think how to go above and beyond that," Johnson said. "I believe if I had a more technical, straight-laced education, I would probably have a one-track way of thinking. Wabash teaches you to think all around. Wabash took me out of my comfort zone. I was forced to write, and I had oral comps. In sales especially, I have to be able to effectively communicate my project and market it in three different levels: the scientific level to the physicians, an educational level to the nurses, and in layman terms to potential families and patients. Being able to do that is part of what I developed at Wabash."
Photos by Steve Abbott '09