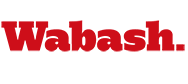 Good to Go Xpresso Makes Donation
by Jim Amidon

December 19, 2008

Sharon and Kurt Conklin, owners of Crawfordsville coffee shops Good to Go Xpresso, opened their two stores with an interesting business model.

The coffee and frozen drink shops on the north and south ends of Crawfordsville operate as drive-through kiosks, and provide customers everything from dark and rich espresso to frozen fruit smoothies.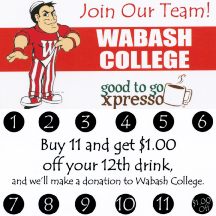 The Conklins' business model includes a healthy dose of philanthropy, too.
The Conklins have printed and distributed "Join Our Team" punch cards at Wabash College and the three Montgomery County high schools, all marked with school logos and colors. Customers get the cards punched with every drink purchase and the dividends are two-fold:
After 11 punches, customers get $1.00 off their 12th purchase. In addition, the company makes quarterly donations to the schools based on the volume of business.
"Folks at Wabash who have their cards punched with every purchase are helping the Conklins donate to a Wabash scholarship fund for Montgomery County students," said Wabash spokesman Jim Amidon.
Dean for Advancement Joe Emmick '92 worked with the Conklins to set up the arrangement. The owners of Good to Go Xpresso made their first philanthropic donation to Wabash in mid-December — the first of what the Conklins expect to be quarterly gifts to the College. The gifts will be pooled into a scholarship fund.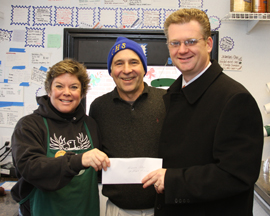 "Kurt and Sharon came to Crawfordsville after successful corporate careers in the Pacific Northwest," said Dean Emmick. "They embody many of the same values we instill in our own students — a creative, entrepreneurial spirit grounded in a desire to serve the community. Kurt's and Sharon's vision will help support a Montgomery County student's Wabash education."
There are two Good to Go Xpresso shops in Crawfordsville. One is located just across from the Holiday Inn on U.S. Highway 231 North and the second store is located on the south side of town across from Arby's on 231 South.
Wabash students, faculty, staff, and alumni can pick up "Join Our Team" Wabash punch cards on the table outside the president's office in Center Hall, at the front desk of Lilly Library, and on the first floor of Kane House.