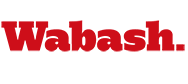 Capturing Student Learning Experience
November 12, 2008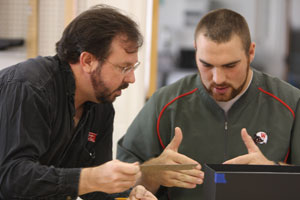 Two weeks, four photographers, 60-plus classrooms, and thousands of photos later the Public Affairs Office considers their project of capturing the student learning experience to be a rousing success.
Two years ago the Wabash Public Affairs staff took one week and visited as many classrooms as possible to capture the students' classroom experience. This fall, the group added a photographer, another week, and twice as many classes in order to showcase the high caliber work and close professor-student interaction that comes standard with a Wabash College education.
The thousands of photos have been sorted and filed but not before being condensed into several albums for public viewing. (See "related" to the right to view albums.)
"I enjoyed being in the classrooms," said Kim Johnson, Marketing and Communications Specialist. "I've met many of the professors outside the classroom but it is always fun to see the variations in teaching styles and how they all connect with the students in different ways. I have seen some great teaching and some great discussions. It makes me want to go back to school."
The photos taken will be used in various publications including the website, admissions material, and other material highlighting Wabash College. Photographers included Jim Amidon, Director of Public Affairs and Marketing, Steve Charles, Director of Publications, Howard Hewitt, Director of New Media, and Kim Johnson.