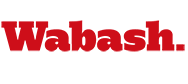 Ginny Hays Encouraged Others: Fearlessly Be Yourself
by Steve Charles

October 6, 2008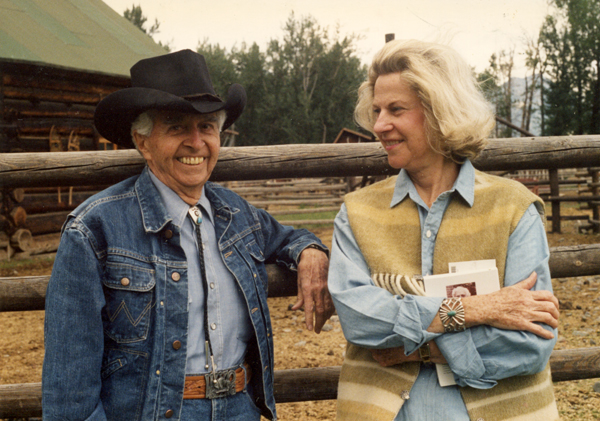 On a beautiful Sunday afternoon during her favorite season in the Chapel of the College she loved, friends, admirers, and members of the Wabash community came from coast to coast to remember and pay tribute to Virginia "Ginny" Hays 'H98.

"She was a fascinating woman who by example showed generations of Wabash men how to make the most of everything life sends your way," said former Wabash President Andy Ford. Recalling all that Ginny and her late husband, Crawfordsville Mayor Will Hays '37, had done for Wabash and the town, Ford noted that Mrs. Hays had lived in Washington D.C. and Beverly Hills before the couple built their home near the heart of the Wabash campus.
"She counted among her friends in California Harpo and Susan Marx, Debbie Reynolds, Dinah Shore (who lived across the street), and Jimmy Stewart. Yet she moved so easily, it seemed, from the fast track of Beverly Hills and Washington DC to Crawfordsville," Ford said. "Ginny exerted this kind of energy in every community in which she lived. She was a real community builder."

Yet "you could never get Ginny to talk about herself," Ford added. "I don't know if I've known anybody who was better at deflecting a conversation from herself as Ginny. And she seemed happy either alone or with others. It speaks to an inner peace that was truly remarkable."

Wabash Trustee and Mrs. Hays' son in law John Fox '64 said, "Ginny was a force—my pal, and to many in Crawfordsville, its leading lady. To Wabash students she was the elegant yet always genuinely friendly Mrs. Hays—a loyal fan present at all home football and basketball games. To her children she was mother, or mom, a source of strength and of goodness. And to her grandchildren, a blend of grit and grace and a grandmother unlike anyone else's."

Fox shared some of the stories others had told him as he was preparing his tribute to Mrs. Hays. Granddaughter Amanda Cain Fox said she had never met anyone "so elegant, yet so genuinely kind. I was so proud to be her granddaughter." She and sister Megan Morseth remembered their grandmother's mischievous side, particularly the time she jumped off her horse while crossing a branch of the Shoshone River at the Lazy J Ranch near Cody, Wyoming, filling up her hat to throw water on her granddaughters. They also recalled the day their grandmother challenged them to a race from the river to the cabin, how they were gaining on her until she gracefully jumped a split rail fence without breaking stride.
Granddaughter Caitlyn Fox called her one of the most refreshingly genuine and funny people she knew ."Nana seemed to be laughing at an inner monologue even before she spoke," she remembered.
Fox said that Ginny's daughter Kathy and son Bill admired their mother's "love of the land. She was most happy at the farm, or astride a horse. In all the places they lived, she never lost touch with her roots. A farm girl from Illinois who loved and revered the earth—the land gave her true peace."
Mrs. Hays' youngest daughter, Amy, recalled a quote—"Fearlessly be yourself"—that her mother placed on the refrigerator door right before Amy started middle school.
"I did not realize then how often I would reflect upon those words. Mom lived her life that way—'fearlessly be yourself.' She taught me compassion, tolerance, and grace. My father was my peaceful warrior. My mother was, and will forever be, my hero."
Wabash College Trustee Allan Anderson '65 said, "Ginny Hays loved Wabash College, and the entire college loved her back. She was one of us, and she made us all look good. Style and class in every way and all the time."
Officiating over the ceremony was Mrs. Hays' former pastor, Rev. Larry Wickett, who said that "if Ginny could speak to us from Heaven, she would 'say 'I just want you to know how happy I am to be here.' Today we celebrate Ginny's homecoming."
President Ford recalled a birthday party Ginny and Bill attended at Elston Homestead in the 1990s. When the piano began to play, Ford said, the couple moved the furniture to the walls of the room and "began dancing away in the middle of the floor. In my minds eye I can still see them dancing around the floor, and I'll bet that's what they are doing right now."

In photo: Bill and Ginny Hays relaxing at Wyoming ranch.