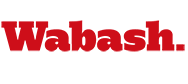 College Continues to Face Hiring Challenges
by Howard W. Hewitt

October 2, 2008

The new school year is underway with the usual array of new faces. Five new community members have filled slots as tenure-track professors. The new faces are part of a bigger trend Wabash College must tackle as more faculty members near retirement age.

Dean of the College Gary Phillips estimates more than 54 percent of faculty have changed since 2000. Then if you look at the number of current faculty which will reach retirement age in the next eight years, another 20 percent will change as well.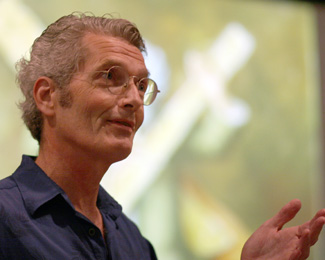 Phillips, along with department and division chairs, face a significant challenge to find the right persons to teach at Wabash.
"It starts with a sense of where the institution needs to be, a clarity of where the academic program is going to be, what kind of people you want in these positions," Phillips said. "What do you want them to do? And how does that fit in with the mission of the institution and the kind of education it wants to offer?
"We need to have faculty who engage students, push them hard, who are holding them to the highest standards, and make them work their backsides off. And of course that fits the student perception of what academic life here is like."
The pool of candidates wanting to teach at a small liberal arts institution, not to mention the uniqueness of a college for men, makes the process even tougher.
"The question of the all-male nature of the institution becomes a factor in the hiring pool," Phillips agreed. "We have pretty good evidence that it suppresses the pool — not the pool that we get here finally — but that first round of inquiries … often like our students, that's the first hurdle."
But just like students, once candidates get to campus their attitudes often begin to change.
"They see something about the place that I think helps them manage to see themselves here. They see the quality of the faculty; they see the kinds of students that we have that respond to challenges. I don't know how many times I've heard from faculty who've come in or administrators who come in who've been part of the national assessment over at the Center (of Inquiry) and they say, 'Gosh, I wish we had your students. Your students will work and you can get your students to work.'"
This year's group of five new professors bring unique characteristics to the College.
"This class is pronounced in the way it brings international experience to the classroom and from their own personal experience," Phillips said. "Vanessa Rogers, lived in London for two years and her husband is an international musician. You have Ethan Hollander, who spent two, three years in Germany. His work is in German Holocaust studies. When you look at Sarah Painitz, in German, a dual citizen, you are seeding into this population a faculty that by its work and nature brings experience beyond US borders. It's not that they've all traveled to Europe and done these neat things, but their identity is shaped by that experience."
Phillips noted Eric Freeze and his wife have worked for several years in summer language study program in France. And while Eric Olofson has not had the time abroad of the others, he did spend time in Americorps VISTA program.
"This new group provides a dimension to the faculty life that is quite useful and quite contributory to where we want to take the College and where the world is taking the College," Phillips said.