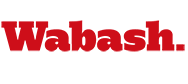 John W. Evans: An Example to Live Up To
by Gary Phillips

October 1, 2008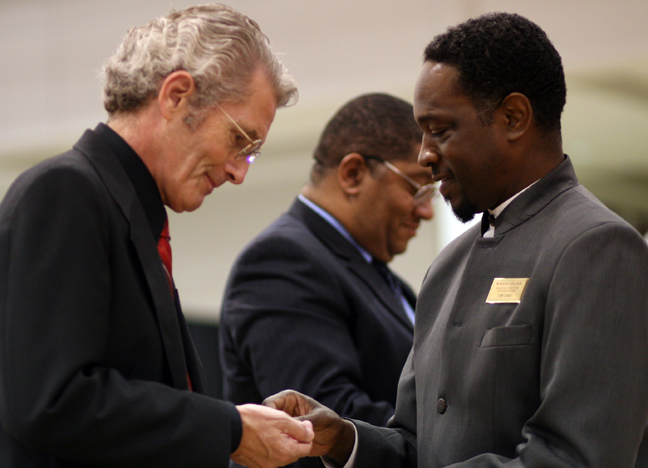 Introductory remarks for the inaugural
John W. Evans Lecture in Black Studies
Good evening Wabash African American alumni, friends, and supporters of MXIBS. It is a great honor for me to welcome you back to Wabash and to the MXIBS, and to join with you in celebration and acknowledgment of a milestone in Wabash College's history.

I refer to the 100th year anniversary of the graduation of John W. Evans, Wabash College's first African American graduate. A coal miner, bootblack, cowboy, elevator operator, table waiter, roustabout on passenger and freight steamers on the Great Lakes, and a Pullman porter, John Evans was also the first African American to graduate from the Rockville, Indiana high school, the first executive secretary of the first African American branch of the YMCA in Indianapolis, which he organized, and the first black volunteer juvenile probation officer in Indianapolis. He moved to Crawfordsville in 1905 to serve as principal of the local African American elementary school attending classes at Wabash on Saturday and after his workday ended at the school. It took him three years to complete the program. He had previously studied at Wilberforce University, the University of Michigan, and the University of Chicago. After graduating from Wabash, Mr. Evans moved to St. Louis where he served in principalship positions of several elementary schools, including the Lincoln School, which he built to become the largest elementary school in the city. But that was not all. To that he added principalships of the continuation school, the grade manual school, the evening, and the summer schools for African Americans in St. Louis.

John Evans involvements were many. He presided over the School Men's Club, an organization of school principals. Importantly, he was a lifetime member of the Association for the Study of Negro Life and History, founded in 1915 in Chicago by Carter Woodson, later to be renamed the Association for the Study of African American Life and History. The mission of the ASALH is "to promote, research, preserve, interpret and disseminate information about Black life, history, and culture to the global community." From that mission in 1926 came the creation of Negro History Week, which later evolved into African American History month.
John Evans's vocation, his life as a teacher/educator, was congruent in the deepest ways with the founding purpose of Wabash College itself, namely to provide an education second to none to meet the wants of the country's young men.

And John Evans' avocation as an historian of African American life and history anticipates by 60 years the mission of the MXIBS itself to provide for Wabash students of color, indeed all Wabash students, an academic engagement with Black life, history, and culture that promotes, researches, preserves, interprets and disseminates information to the community and the nation. Critical thinker, responsible citizen, effective leader and humane gentleman, it is only fitting that we commemorate John Evans' success at Wabash and beyond, and to claim him as a little giant.

In order to remember and to recognize his accomplishments, and also to challenge each one of us—students, faculty, alumni and administrators alike—to do more, to do better, to live up to his example and to the deepest values and highest principles upon which Wabash College is built so that we make Wabash College a welcoming, creative and nurturing place for all persons of color, I am pleased to announce this evening the establishment of the John W. Evans Lecture In Black Studies, an annual presentation to the Wabash College campus community by an individual who will engage the College in reflection upon and interpretation of Black life, history and culture. Along with the College's prized Lafollette, Rogge, Peck, and Brigance lectures, the Evans Lecture will become a recognized moment and moment of recognition of the accomplishments of African Americans in Wabash College history and beyond.
In photo: Dean of the College Gary Philllips receives a gold pin from Malcolm X Institute of Black Studies Director Tim Lake for his support of the MXIBS.