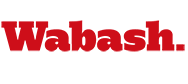 Morillo Puts Off Chapel Talk, Makes a Point
September 25, 2008

Dr. Stephen Morillo shared with students, faculty, and staff how he put off writing his Chapel Talk until the very last moment. And the funny ramblings of a self-described egotist, made a point in the end.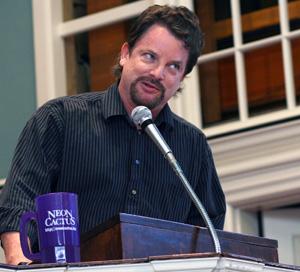 Morillo recounted the 24 hours preceding Thursday's Chapel pondering whether he should talk about history, writing, or perhaps his art? Or, he could talk about politics, his cooking, or about his multiple talents in music.
All along he punctuated his remarks with stories, mild jabs at previous Chapel speakers, and even a remark about his friend and sometimes political nemesis Dr. Stephen Webb.
"As I was walking to Chapel just this morning I realized it was too late to ask Steve Webb to have a pillow fight with me on stage," Morillo smirked. The crowd roared, egging him on.
"I really have an unending supply of interesting things (about me) that I could talk about."
But in the end he talked about procrastination, never preachy, but through action making his point that one's best work is not done at the last minute.
"Wabash Always Waits," he offered as his close.
To hear the History Professor's complete talk go to iTunesU.
Next week is Chapel Sing.