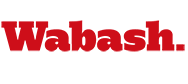 Schroeder Center Launches New Services for Alumni
by Jim Amidon

September 17, 2008

Alumni who wish to make mid-career moves and those starting out their careers will benefit from an array of new services provided by the Schroeder Center for Career Development at Wabash.

The program is called "Experience" and is entirely free for alumni to use. The new services expand the successful Wabash Works program available to current Wabash students.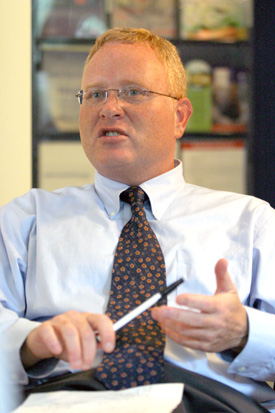 "We're very excited to offer these services to alumni at any point in their lives," said Schroeder Center Director Scott Crawford. "The 'Wabash Works for Alumni' website brings together a large number of powerful tools alumni can use if they're interested in making a career move or if they're moving to a different part of the country.
"This new Experience system will have a different look and feel from the site we offer our students, and more importantly, all of the jobs we post are aimed at alumni with work experience," Crawford said.
Alumni can access the system either from the Alumni and Parents page on the Wabash website, from the Schroeder Center link on the College's home page, or by clicking here.
While the services available are all free of charge to alumni, usernames and passwords will be required. Usually access to the site can be granted on the same business day it is requested.
"This is yet another way the Schroeder Center is reaching out to harness the power of the Wabash alumni network," said Tom Runge '71, Director of Alumni and Parent Relations.
The new website features, among other tools, jobs that flow through the Schroeder Center aimed at alumni with experience; many of those postings come directly from alumni employers, while others are culled from Career Builder, Dice, and Hot Jobs.
Two of the more powerful tools are CareerSearch and Vault.
"CareerSearch is a tool that allows alumni to identify potential employers by specific industry and geographic area," said Crawford. "It also provides an excellent search feature to identify headhunters by industry, specialty, city, and salary level, which can be an extremely helpful resource for alumni job seekers."

Vault provides access to insider research on businesses and in law with over 100 downloadable books specific to career fields.
"The books include thorough company profiles, as well as insider snapshots of what it's like to work for the company — from what it's like to interview there to salary and benefits and opportunities for advancement," Crawford said.
In addition, the Vault feature has videos available on demand with tips for alumni heading into a job search.
The Alumni and Parent Relations Office is partnering with the Schroeder Center for Career Development to pick up the costs of the services.
"Lots of colleges and universities offer these types of services, but you have to pay to get access to them," added Crawford. "Once they have gotten their password from our office, alumni have unlimited access to enormous amounts of information.
"We're pleased to launch this initiative and hope alumni will tap into the powerful tools now available to them."
The Schroeder Center for Career Development also utilized its summer interns to create a new video for Wabash students. The video, entitled Career Success Tips from Wabash Alumni, includes tips from more than a dozen successful alumni on interview prep, resume and cover letter writing, and how to show off your best skills to potential employers. The new video can be seen on Wabash's site on iTunes U.