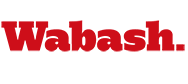 Homecoming Weekend Scheduled for October 2-4
by Karen Handley

September 16, 2008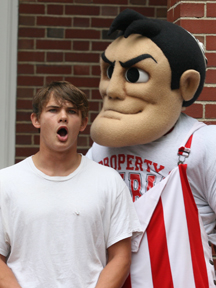 Wabash College invites you to a variety of events scheduled during Homecoming Weekend, October 2-4.  A musical concert, art exhibit, Alumni Chapel, and, of course, football are just some of the activities planned.
Thursday, October 2 events include:
•  11:00 a.m. — Chapel Sing, Chapel Steps. Watch as the Class of 2012 participates in this rite of passage.
Friday, October 3 events include:
 •  All day — Art Exhibit. Lost and Found, Again by Doug Calisch. Located in the Eric Dean Gallery in the Fine Arts Center on Grant Avenue. Gallery hours are Monday through Friday from 9 a.m. to 5 p.m. and on Saturday from 10 a.m. to 2 p.m. The gallery is free and open to the public.
•  12:00 p.m. — Faculty/Staff Luncheon, Little Giant Room, Sparks Center. Join members of the Wabash faculty and staff for an informal luncheon and program. $5.00 per person and can be purchased at the door.
Saturday, October 4 events include:
•  All day — The annual freshman decorations will be on display at fraternity houses. The fraternities will have floats, banners, and other homecoming ornamentation at their houses. Winners will be announced at halftime of the football game.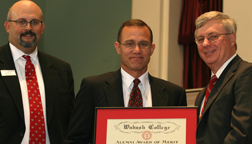 •  11:00 a.m. — Alumni Chapel, Pioneer Chapel. Join the National Association of Wabash Men for a festive celebration of Wabash College and its honored graduates. A number of alumni awards will also be presented. Those being presented with awards are: Lee E. Grogg '68, Fredrick J. Urbaska Civic Service Award; F. Bradford Johnson '71, Frank W. Misch Alumni Service Award; and Stephen G. Miller '64, Clarence A. Jackson Career Service Award. 
Additionally, Edward B. McLean and Stephen Charles will be named Honorary Alumni, while  Ralph G. Powell '55, Richard E. Barger '55, and G. Michael Dill '71, Alumni Admissions Fellows. The Alumni Chapel is free and open to the public.
•  11:00 a.m. — Wabash Soccer vs. Kenyon College, Mud Hollow Field. Free and open to the public.
•  2:00 p.m. — Wabash Football vs. Allegheny College, Hollett Little Giant Stadium. The Little Giants, coached by Erik Raeburn, will clash with the Allegheny Gators. The game features not only a good contest between the two schools, but also the fraternity pledge class cheer contest at halftime. Game tickets are $5 adults, $3 students, kids under 6 free. Available at the gates.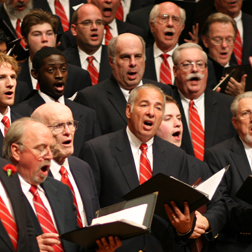 •  8:00 p.m. — The Homecoming Concert, Salter Hall, Fine Arts Center, located on Grant Avenue. Listen to several Wabash music ensembles as the Wabash Music Department presents the annual Homecoming Concert. Free and open to the public.
For a complete list of events visit Wabash College Web Calendar at www.wabash.edu/calendar. For further information about the weekend, please contact the Office of Public Affairs at 765-361-6396 or the Office of Alumni Affairs at 765-361-6369.
For more information see: