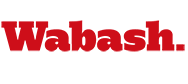 Doug Calisch Opens Art Season at Wabash
September 2, 2008

Get directions to Wabash College Fine Arts Center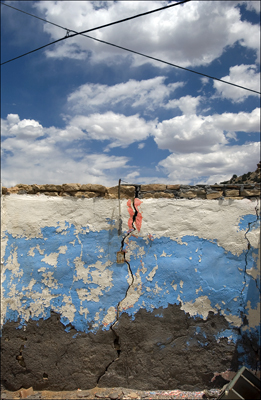 The Art Department at Wabash College is excited to announce its first exhibit of the season. Wabash College professor of art Doug Calisch will show "Lost and Found, Again" in the Eric Dean Gallery from September 5 through October 10 with a public reception 5-7 p.m. on Friday, September 5.
"When you visit the exhibit you will be transported into an environment filled with delightful, fantastic objects, and visions of the past," says gallery director Michael Atwell. "These have been collected by Calisch and assembled into intriguing sculptures and photographs.
"These 'found objects' have been gathered or photographed from sites across the country and abroad. Calisch acknowledges that each item brings its own story of human usage, which he takes to weave new stories of his own by placing seemingly unrelated parts together."
Calisch is professor of art at Wabash College and is in his 29th year. He received his M.F.A. from the University of Minnesota in 1979 and his B.F.A. in 1976 from the University of Illinois. He teaches 3-D Design Foundations and all levels of sculpture, ceramics and photography. Public commissions of his work are installed at work Purdue University, Ball Memorial Hospital in Muncie IN, and the city of Osaka, Japan.
Calisch says this about his exhibit, "By working with found materials, complete with their associations and histories, I attempt to create an opportunity for each of us to reflect on our own."
The Eric Dean Gallery is located on the south end of the Fine Arts Center. Gallery hours are Monday through Friday from 9 a.m. to 5 p.m. and on Saturday from 10 a.m. to 2 p.m.  The gallery is free and open to the public.
Photo: Double Sky by Doug Calisch