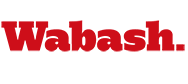 Warner Postpones Leave to Serve Students
by Jim Amidon

August 19, 2008

History Professor Rick Warner was to have been on a research sabbatical this fall. The popular Latin American historian was granted tenure by President Pat White in December and was looking forward to delving further into his research.

Then, late in the summer, Professor Warner got a call from the president, who was acting on advice from his staff and others, asking if Warner would step in to become the Acting Associate Dean of Students under new Dean of Students Mike Raters.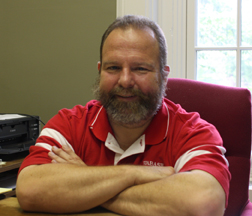 While the decision to postpone his leave until the fall of 2009 — not to mention having to manage the unfamiliar responsibilities of the office of the Associate Dean — was difficult, Warner accepted the post just days before the return of students to campus.
"I think part of what I will be doing will be putting together various constituents of the College," Warner said. "I've been involved in lots of areas of the College, and hopefully I'll be able to help us all understand each other better."
Dean Raters thinks Warner's appointment is a perfect solution to a problem that emerged mid-summer when it became clear finding a permanent, suitable replacement for the position he left in June.
"Rick is so well-versed with our students; he really understands them and their culture," Raters said. "He and I have worked together in the past, so we know where each other stands on issues like the Gentleman's Rule.
"We'll be able to hit the ground running — working together to help our students achieve the high expectations we have of them."
Warner and Raters have a good history of working together, too. They have team-taught a special methods course in the Teacher Education Department over the last four fall semesters. After each class session, the two would talk at length about issues related to students. Warner said he and Raters are on the same page, generally, about what the Gentleman's Rule means in the Wabash culture.
"I'm all about the Gentleman's Rule," he said. "I've thought about it and what it means for a long time. We will encourage reflection on that, both individually and as a community."
"His commitment to Wabash students, connection to faculty and staff, patience, and sense of humor, among other fine qualities, make him an excellent choice," said President White in his announcement.
Warner's experience as a teacher and active member of the faculty will also be helpful.
"I'm going to be dealing with students on a daily basis, now from a different position than as a professor," Warner said. "But, that's really what teaching is. As a teacher, I'm bringing what I have learned to the classroom and attempting to cross the space to where the students are. So I see that as experience that will be helpful when we're talking about what the Gentleman's Rule means to this community."
Warner, who has led several Immersion Learning trips with students throughout Mexico, will be able to devote part of his time to academic research. As the Associate Dean of Students, his primary responsibilities will be areas related to student housing — everything from signing out keys to the fraternity cleaning initiative to disciplinary issues.
"I'm really excited about this opportunity to serve the College in a new way," Warner added. "I hope that by serving in this capacity I'll be able to help bring all the constituencies of the College into a better understanding of our students and the many complexities of the Gentleman's Rule."