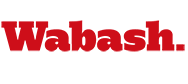 2008 Wabash Club of Chicago Golf Outing
by Tom Runge

August 19, 2008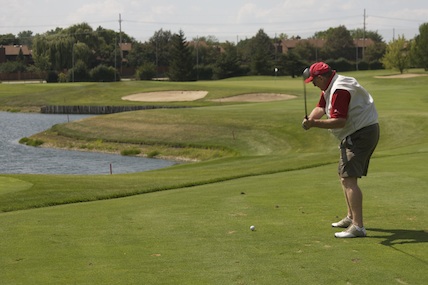 The weather was perfect for the 2008 edition of the Wabash Club of Chicago's annual golf outing.  This year's outing took place at the Willowcreek Golf Club in Westmont, Illinois, a suburb west of the Windy City.
After the scorecards had been tabulated,  John Collins '76 and his four-some were the winners...carding an 11 under par 59!
After dinner, President Pat White updated the attendees on the upcoming school year.  The freshman class will be right on target with a little over 250 new freshmen. Pat also told the group about several new faculty hires and the planned upgrades for our Athletic facilities. Pat closed with a short report on the new Forbes rankings, which has Wabash at #12 in the nation - overall.
Many thanks to: Eric Schoettle '93, who organized the outing; Greg Jania '93, local association president and the day's emcee; John Collins '76, for donating a load of custom made golf clubs for the auction; John Smith '84 for donating two round trip tickets to anywhere in the United States; and Jim Kilbane '84 for donating two box seats at an upcoming Cubs baseball game.
Photo: Skip Long '71 sends one flying! 
For more photos, click here.