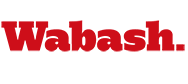 Poll Workers are Important to Rokita
by Chris Barsotti, The Journal Review

July 18, 2008

Secretary of State Todd Rokita made a return trip to Crawfordsville Thursday when he visited with the Crawfordsville Kiwanis Club to talk about voting and the polls.

Rokita, a graduate of Wabash College, was happy to be back in the place he calls his second home and was glad he was able to help spread the word about voting. "I spent some of my formative years here in Crawfordsville and to be able to return is a great feeling," Rokita said. "The best part about Indiana is everyone knows everyone and people never wait on government to make changes. "I just wanted to share a little bit about what the community can do to help on its own."

One of the main parts of Rokita's speech was about Donate for Democracy, a program aimed at drawing more people out to work the polls on election days. "Getting people out to run the polls is one of the hardest things we have to do," he said.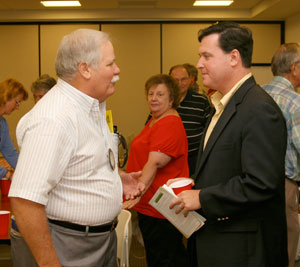 Rokita said the average age of workers at polling places is 72 years old. "The greatest generation of people are running our polls and I thank them for that, but our goal now is to get the next generation out to take over when the current people can no longer do it," Rokita said.
Donate for Democracy donates money to the poll workers' favorite charities. Depending on the county, people will earn at least $70 for their charity and possibly more, according to the program pamphlet.
Rokita also talked about a program that allows 16- and 17-year-olds to work the polls.
"This gives kids a chance to get an early start on the election process and learn what it is all about," he said. "Otherwise the 16- and 17-year old kids wouldn't be allowed in the polling place."
He said the kids need to have a 3.0 GPA, get their principal's permission as well as their parents' permission. Kiwanis President Dave Johnson said it was a great honor to have the Secretary of State at their meeting and hoped the Kiwanis members took something away from the speech. "There is so much we can do if we just stay involved," Johnson said.
photo above: Rokita talks with a Crawfordsville Kiwanis Club member after his presentation.