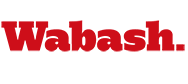 Indiana Has Rich History with Astronauts
by John McGaughey '10

July 15, 2008

I definitely took more from this experience than I ever expected to. I learned a great deal of information, but more importantly, I developed pride in Indiana, especially Lawrence County.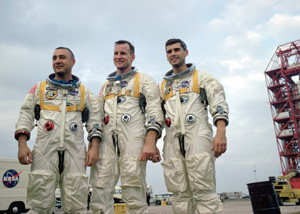 I learned, to my dismay, that the deceased are easier to research than the living. As two of my astronauts are still, this proved to be a tough obstacle. But I remained relentless, learning from what sources I could, and I feel that I have gathered enough information to present a good presentation on the Lawrence County Astronauts.
I was glad to research the topic, especially for the residents of Lawrence County, to prove that there is much more than limestone and Damon Bailey Mania in southwestern Indiana.
Like the astronaut Ken Bowersox, I was not born in Bedford but consider it my home. I lived there only four years before trekking up to Wabash, but still I consider the town home.

Researching the lives of these three astronauts, I can see why its important to establish pride in your home, and I know also that this pride is not ill-placed. Just as I said in the conclusion of my presentation, it does not matter where you are born: you still can reach the stars.