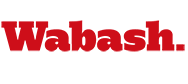 Indiana's Jazz Roots Run Deep
by Kyle Frederick '10

July 15, 2008

Kyle chose to study the historical emergence of Jazz music in Indiana. Being naïve about Indiana's involvement in fostering this unique style of music himself, Kyle was able to gain an immense understanding of the influence Jazz has had on the development of music throughout the century.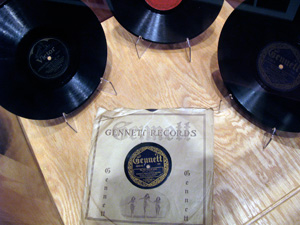 The emergence of Jazz music can be traced back to the early 20th century corresponding to the Great Migration from the South. Thousands of African Americans ventured to the North in search of a better life and more opportunities; as they traveled north they brought with them, their own style of music that would fuse with the European music that was currently in Indiana to form what we know as Jazz music.
By the early 1920's the West Side of Indianapolis became a heaven for Jazz music, playing host to over 22 Jazz clubs including the Madame Walker Theatre and the Cotton Club. Music was more than just pleasant sounds in these days, it was a means to come together and escape the prejudices of everyday life. Jazz music helped to bring individuals together, both black and white.
Kyle had the pleasure to travel to Richmond, Indiana to visit the site of the famed Gennett Records. Gennett Records was the Indiana's first major recording studio that was instrumental in recording some of the most influential musicians of the early 20th century. Some of the greatest musicians such as Hoagy Carmichael, Bix Beiderbecke, Duke Ellington, Louis Armstrong and countless others recorded here in Indiana.

It is up our generation to preserve the plentiful history behind Jazz and appreciate its contribution to present day music.