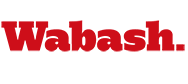 Indiana Becoming a Major Exporter
by Lijie Ding '11

July 15, 2008

Thinking about Indiana exports, there is definitely more than just corn and soy beans. In fact, Indiana's economics is more dependent on its manufacturing exports than any other states in Every year, we sell around 22 billion overseas, with our largest market being , followed by as the second. The biggest sector is vehicles and parts. Other sectors like machinery and pharmaceutical products are although big parts of our exports.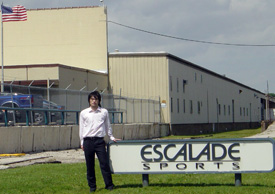 Even though we have large global companies like Toyota in Princeton and Honda is going to be build a new plant in Greensburg, the story about Indian vehicle exports is a package of small companies, most of which locate in northern Indiana, known as the R.B. (Rear Engine Bus)center of the States. Those some vehicle companies supply automobile parts to global companies and build up the story of Indiana vehicle exports together.
Pharmaceutical is another sector worth discuss. With Eli Lilly being here, it is not surprising that we have the 3rd largest share have the national total pharmaceutical product exports. Indiana's pharmaceutical exports is almost a one-man-show of Eli Lilly, who contributes to over 90% of the state total pharmaceutical exporting and does business in 175 countries.

One unique aspect of Indiana exports is that not only the large companies are involved in exports. Small companies show incredible passion and interests in selling products overseas. With the help of the Department Chamber of Commerce, small companies also succeed in exports and play a big part in the state total exports.