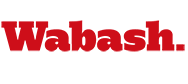 Latinos Bring Much to Hoosier Culture
by Alex Avgtis '11

July 15, 2008

When Alexander Avtgis left his hometown in California three years ago, he understood that Indiana would be of a different breed. No breaking waves, bludgeoning population, or throng of commerce. However, the environment in Indiana proved different, due to a much more substantial matter -- the demographic spread showed that Indiana was just now experiencing he latest breaking wave of immigration, so common to other parts of the United States.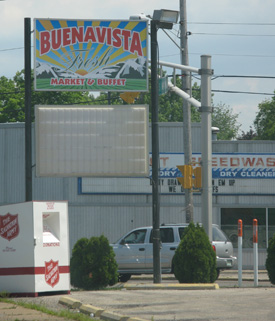 Coming from a predominantly Latino neighborhood, Avtgis could easily confirm the benefits of additional culture, as well as those positives found in their second, and more worldly, perspective. Nevertheless such pluses were a subtler, and internal, brand that couldn't combat the rising and false negative perceptions -- as populations initially begin to make changes in their composition, fear and confusion speak volumes louder than acceptance and understanding. To combat such, knowledge is necessary.

Who were Latinos? For lack of a better term, what were they about? What did the Hispanic or Latino people stand for? Would they harm the economy, or Indiana's people? Were their values similar?
As such, the Present Indiana project granted the means by which Avtgis could conduct research, examine the question critically and share with others his findings.
The two months of the internship were consequently spent traveling the state and discussing his project with Indiana's utmost authorities on the subject. Different thoughts were shared by a myriad of people, from Cultural Center Director Miriam Alverado to Institute of Latino Studies Senior Research Fellow Juan Carlos Guzman. Their stories all spoke of a powerful people, essential to the state, and vital to its needs and its people.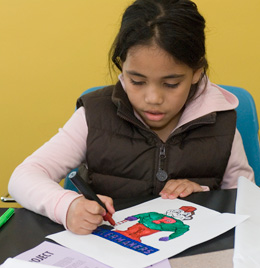 A Labor Force necessary for the growth of the state's GDP and economy. A cultural instructor and advisor to the state's governing body on the diversity within its own boundaries. A Diverse power willing to share its history and stories with the greater Hoosier people. A Hispanic, Latino, Brazilian, Mexican, or Puerto Rican people struggling to deal with the effects of a sometimes open prejudice, an averse educational system, and a crippling xenophobia. A Hoosier People waiting to be recognized as such.

Economic benefits range from those found in newly formed businesses to the massive amounts of revenue and commerce, from those provided services stimulating our Indiana growth to a steady and much-needed labor force; Indiana's Latinos are necessary.
Social benefits range from individuals' knowledge and expertise to their different outlook on life and its inherent challenges, from a vast pool of culture and richness to the flavor and spice of the countries that are represented; Indiana's Latinos are vital.

Future benefits, however, outweigh all others: Latino children still remain an untapped resource and generation which would enhance the state even further into the twentieth century; Indiana's Latinos are Hoosiers.