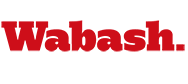 Indiana Can Boast Wide Range of Museums
June 29, 2008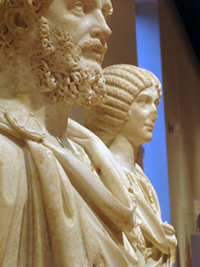 Joel Patterson '09 - Picasso, Van Gogh, and Monet are not names most Hoosiers would associate with Indiana. You may be surprised to find that a number of Indiana art museums contain works from these internationally acclaimed artists, namely the Indianapolis Museum of Art (IMA) and Indiana University Art Museum (IUAM). But these museums are just two of the fourteen that Joel Patterson researched during May and June 2008.
Indiana art museums offer a wide variety of artistic cultural experience to both Indiana residences and visitors to the state of Indiana. Many Indiana museums have either a focus on art from around the world, American art, or contemporary art. On the campus of DePauw University, the Emison Museum of Art has a strong collection of Japanese and Tibetan Artifacts. Furthermore, four Indiana art museums would be considered encyclopedic museum – IMA, IUAM, Snite Museum of Art and Ball State University Museum of Art. Works from Picasso, Van Gogh, and Monet can be seen at the IMA and IU Art Museum. Even the Richmond Art Museum houses a Picasso drawing, although the museum is somewhat small in size its strength is its collection of Indiana Impressionist. Additionally, The Snite Museum of Art, located directly behind the Notre Dame Football Stadium on the campus of the University of Notre Dame, has one of the best collections of Pre-Columbian art in the world.
The majority of Indiana art museums have a focus toward American art. These include
Indianapolis Museum of Contemporary Art (iMOCA) – the youngest and one of the most unique museums in Indiana. The iMOCA gears itself toward contemporary art and emerging artists; they pride themselves in being able to display work in Indianapolis from "the next big thing" before they go off and gives shows in New York or other larger cities.

Indiana has many more art museums than most people would imagine, and the diversity between them enables Hoosiers to experience culture from around the world and throughout history. In addition to these fourteen art museums, every county has its collection of historical societies and museums of local history which contain historical artworks and artifacts.