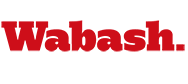 Indiana's Trailways
June 27, 2008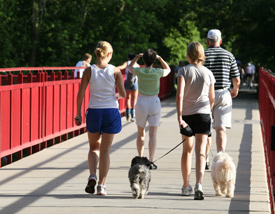 As the Crossroads of America, Indiana has historically taken pride in the abundance of railways, canals, and roads that crisscross our state. With continued effort from all levels of the Indiana community, the state will soon live out its motto in less conventional corridors of transportation: trails and greenways.
Seth Einterz spent this summer visiting and reading about greenways throughout the state, including the Monon Rail Trail, the Cardinal Greenway, the Farm Heritage Trail, the National Road Heritage Trail, and many others. Besides excellent tools of recreation, greenways have growing potential for economic development, tourism, health and fitness, and alternative transportation ($4 a gallon, anyone?).
Hear Einterz talk about what he learned by clicking here.
While documenting the positive impact of trails in these facets of Hoosier life, Seth especially noted the ways that trails and greenways build and sustain community. As Indiana works to cross the state with a comprehensive trail network, people and towns are literally linking together, and together they are creating a stronger, state-wide community.

See a portion of Seth's presentation here: http://www.youtube.com/watch?v=oN0JBUsFV90