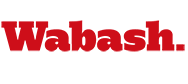 2007 Present Indiana Projects
June 27, 2008

The West Baden and French Lick Hotels rise from the trees in south central Indiana, not just reminder of times past but now working, luxury hotels.

The 2007 Present Indiana interns tackled a divergent range of projects to familiarize Hoosiers with hidden treasures and insight into cultural diversity.

Indiana may be no Napa Valley but has a thriving wine business. And who would think Indiana produces so much cheese?

There are several large Amish communities in Indiana which you can learn about. German immigration was strong into southern Indiana decades ago, and has had a lasting impact. Many have heard about the architecture of Columbus, but what about an old river town like Madison?

Take a look at the links at the right to explore the 2007 Present Indiana Internships.