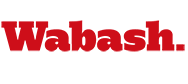 Sing, Colloquiums Highlight Saturday
by Public Affairs Staff

June 6, 2008

Over 300 Wabash alumni and members of their families returned to campus to enjoy the Fifth Annual Big Bash Reunion Weekend.

Click here to see photographs from some of Saturday's events, including an audio slide show of the Alumni Chapel Sing competition here.

Click here, here, and here to see pictures from Friday.

Led by the nearly 90 members of the 40th reunion class of 1968, alumni returned to Wabash
to reflect on their college years, share stories of career and family, and gather again on the grounds of the College they continue to love so much.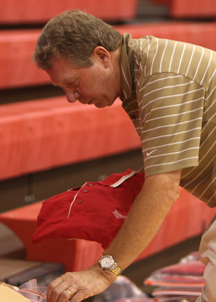 This year classes from 1958, 1963, and classes every five years since returned to Wabash, along with many "Golden Little Giants" going all the way back to the Class of 1943. "For a long time, a class held our reunion record of 54 class members attending," said Alumni Director Tom Runge '71. "However, the Class of 1967 shattered it last year with 66 alumni coming back for Big Bash and the Class of 1968 will certainly beat that with more than 80 returning alumni this year!"

Runge was the first alumnus to sign the Alumni Register, the official book that tracks reunion attendance each year.

"Every year, someone returns for the first time in 50 years," Runge said. "Watching them walk around campus and hearing their thoughts makes you realize how much this College means to our alumni and their families. It's still their College — despite an absence of 50 years.

The big highlight was Saturday's Chapel Sing. "To look at the eyes of the guys singing and their families watching during the Alumni Chapel Sing tells a remarkable story," says Runge. "Chapel Sing represents a Wabash rite of passage for freshman students, and the Alumni Chapel Sing proves that it is still meaningful all these years later."

Pictured above: Van Butler '68 prepares class golf shirts at registration Friday morning.