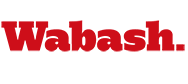 Fifth Big Bash Underway This Morning
by Howard W. Hewitt

June 3, 2008

Big Bash Reunion Weekend is a time for many graduates to come full circle. It's a time to reflect on their college years, share stories of career and family, and gather again on the grounds of the College they continue to love so much.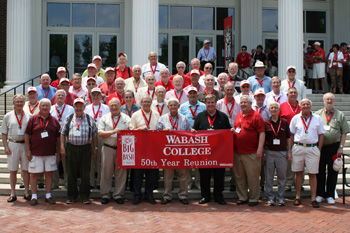 This year classes from 1958, 1963, and classes every five years since will return to Wabash College for the fifth Big Bash Reunion Weekend.
The College's fifth Big Bash means the cycle will begin again next year. The Big Bash format — dedicating a full weekend in early June — has been a big hit with the alumni and the numbers prove it.
"For a long time, a class held our reunion record of 54 class members attending," Director of Alumni Relations Tom Runge said. "In my first few years, that figured loomed as large as 61 home runs. However, just like that number, the Class of 1967 shattered it last year with 66 and the Class of 1968 looks like they are headed north of 80 returning alumni this year!"
The Wabash men return to the dinners recognizing their classes, the interesting colloquium sessions put on by members of the honored classes, but most of all to see each other again.

"Every year, someone returns for the first time in 50 years," Runge said. "Watching them walk around campus and hearing their thoughts makes you realize how much this College means to our alumni and their families. It's still their College — despite an absence of 50 years.
"One quote really sticks in my mind — from a lady who had been married to a Wabash alumnus for 25 years but had never been on campus. As the weekend was concluding, she said 'now I understand the way he feels about this special place.' You can't make those up."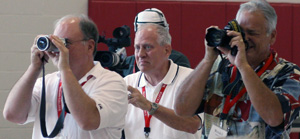 There are class pictures to be taken and memories shared, but each year the Bash's Alumni Chapel Sing is a huge hit. "The best part," says Runge, "is easily the Alumni Chapel Sing. Look at the eyes of the guys singing and their families watching. Chapel Sing represents a Wabash rite of passage that is still meaningful all these years later."
Activities get under way with registration Friday morning. (See a full schedule here.) Saturday is a packed day culminating in the individual class reunion dinners. (See schedule here.) The weekend wraps up with an awards brunch Sunday.
Approximately 300 graduates are expected for the weekend; family members will swell attendance to nearly 600. It's one of the biggest weekends of the year on the College campus.
"Mike Warren, Michele Tatar, Heather Bazzani, Mary Arthur and her Bon Appetit crew, and Dave Morgan and his Campus Services team deserve all the credit in the world." Runge said of all the planning that takes a full year. "They plan the weekend and make it work flawlessly. I get a chance to walk around and shake hands ... I am truly indebted to them all!"