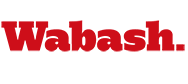 Supreme Court Upholds Indiana Voter ID Law
by Howard W. Hewitt

April 28, 2008

Indiana Solicitor General Tom Fisher '91 and Secretary of State Todd Rokita '92 are celebrating the Supreme Court's decision to uphold Indiana's voter ID law.

Fisher argued the case before the Supreme Court in early January. Rokita has been one of the law's biggest supporters and was named a defendant in the suit. The Indiana chapter (ICLU) of the American Civil Liberties Union filed the suit against the state.

The Court heard the case in January and announced its ruling Monday, April 28.

The case was the basis this year for the College's annual Moot Court competition.

Indiana's case has drawn national attention while other states look at similar laws.