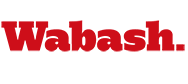 Pittsburgh Group Throws Great Party - Even Fireworks!
by Tom Runge

April 26, 2008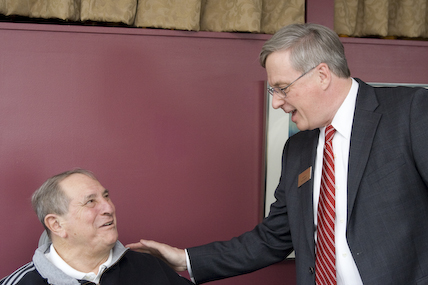 An overflow crowd filled the well-known restaurant Isabela on Grandview for a fun-filled reception and dinner on April 25, 2008. The Western Pennsylvania Association of Wabash Men Honored Chris Passodelis, Sr. '55 with a Lifetime Achievement Award and Wabash President Pat White as their Man of the year.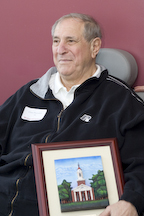 Regional association president Lyndall Huggler '83 and President White presented the Lifetime Achievement Award to a visibly-moved Chris, Sr. Chris thanked the group for the award and recounted his college selection process, interesting to say the least. It involved a trip on a bus from Pennsylvania and even some hitch-hiking to Crawfordsville..
Attendees were treated to a superb dinner at Isbela - owned by Chris Passodelis, Jr. '84, Chris' son. At the conclusion of dinner, Bob Smith '66 presented President White with the Man of the Year award. Pat then updated the attendees on the state of the College, including the College's efforts on a new strategic plan and the associated development of a campus master plan.
Many thanks to Chris Passodelis, Jr. and Lyndall Huggler for a planning a great evening. Thanks as well to the staff of Isabela - the food, service, and experience were first rate. Finally, thanks as well to the Pittsburgh Pirates for scheduling fireworks at PNC Park that evening. they started just as our program finished - perfect!
Photos:  Top-President White and Chris Passodelis '55; Right-Chris Passodelis; Bottom-fireworks on the river.
For more photos, click here.