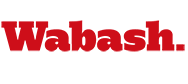 Christina Hoff Sommers to Give Lecture
April 14, 2008

Get directions to Wabash College Baxter Hall

The Wabash Conservative Union will host Dr. Christina Hoff Sommers, a Resident Scholar at the American Enterprise Institute, at 8 p.m., April 17, in Baxter Hall, room 101. Sommers will lecture on her book, "The War Against Boys: How Misguided Feminism is Harming our Young Men." The event is open to the community and will be followed by a reception.
Prior to joining AEI, Sommers was a professor of philosophy at Clark University where she specialized in moral theory. Her academic articles have appeared in publications such as The Journal of Philosophy and The New England Journal of Medicine. She has also written for The Wall Street Journal, The New York Times, The Washington Post, The New Republic, The Weekly Standard, and The Atlantic.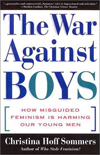 Sommers is the editor of Vice and Virtue in Everyday Life, a leading college ethics textbook and is the author of Who Stole Feminism?, The War Against Boys, and One Nation Under Therapy. The War Against Boys was recognized by The New York Times as a "Notable Book of the Year" in 2000.
She has appeared on numerous television programs including Nightline, Sixty Minutes, the Oprah Winfrey Show, and twice on Comedy Central's The Daily Show. She has lectured and taken part in debates on over one hundred college campuses.