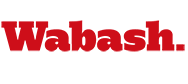 Morgan Named Track and Field Coach
by Brent Harris

April 9, 2008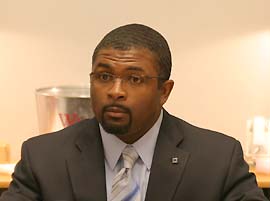 For only the third time since World War II, Wabash College has a new head coach of its track and field program.
Wabash President Patrick E. White has announced that Clyde J. Morgan will replace Robert H. Johnson, who has led the program since 1972.
Morgan has been the head track and field coach at Thiel College in Greenville, Pennsylvania since January 2004. He guided the Tomcats to the 2004 men's conference championship in the Presidents' Athletic Conference, earning the conference Coach of the Year Award in the process.
"I look forward to working with the young men of Wabash," Morgan said. "The level of commitment I saw while on campus — from the students to the faculty, staff, and administration — is something I noticed immediately. I am anxious to help the track and field team move to the next level with the backing I know I will have from everyone connected with the program. Wabash felt like home. I never felt like I was there to interview, I felt very welcomed."
"We are delighted Clyde has accepted our offer to become the next head track and field coach at Wabash," said Dean of Students Tom Bambrey, who participated in the search process. "Clyde's excellence in coaching allowed him to emerge from a very strong field of candidates. I believe he will interact in a very powerful and positive way with our students, faculty, and staff."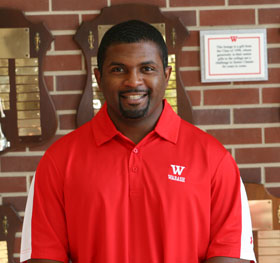 Morgan has coached five NCAA Division III All-Americans, including one national champion and one runner-up, in his time at Thiel. He has produced 96 Presidents' Athletic Conference champions, 156 All-PAC performers, and six PAC Most Valuable Athlete Award winners. He served as the assistant coach at Thiel from 2000 to 2004 before taking over the program. Morgan also served as the director of minority affairs, coordinating and planning on-campus programs to promote diversity.
"Without question Clyde Morgan is the right fit for this position," Wabash Athletics Director Vernon Mummert said. "Clyde has produced great results without an indoor or outdoor facility at Thiel. I am certain with the resources available at Wabash he can take our program to the next level."
Morgan graduated from Thiel in 2000 with a bachelor of arts degree in graphic design and elementary education. A member of the dean's list, he was also the track team captain in 1997, 1998, and 1999. Morgan helped the Tomcats to PAC championships in 1996 and 1998 as a 400- and 110-meter hurdler and 1600-meter relay runner. He was an NCAA provisional qualifier in the 400-meter hurdles in 1996. Morgan was also a member of the Thiel football team, earning All-America Honorable Mention honors as a kick returner in 1997 and 1999. A three-time captain of the Tomcats' team, he was a two-time Second Team All-PAC free safety.
Morgan will be only the third head track and field coach in the past 58 years at Wabash. He replaces Johnson, who is retiring from the College after 37 seasons as the head track and field coach and 32 seasons as cross country coach.
"I am extremely proud and pleased with the entire interview process," Johnson said. "Coach Morgan is clearly the best fit from among a group of over 50 applicants. I am confident with the same support I have received for these last 37 years he will do an excellent job."
Morgan will begin his duties on July 1.