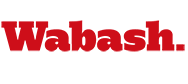 Wamidan Concert Combines Humor, Music, and Story
by Steve Charles

April 8, 2008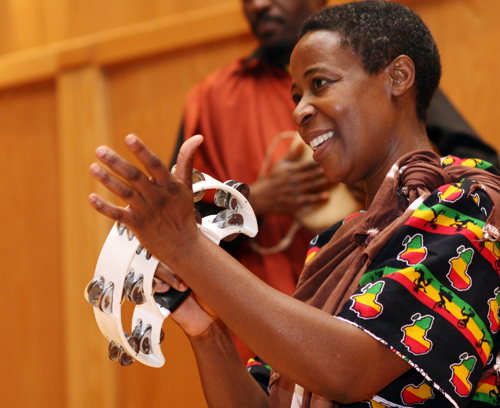 Wabash men will make monkeys of themselves—literally—at this Wednesday night's performance by Wamidan, the College's world music and dance ensemble.

"It's like no concert you've ever seen," says Wamidan Artistic Director and Professor of Music James Makubuya of "The Friendship Between a Crocodile and a Monkey," which blends an original story told by Sister Stella Sabina into African and Latin American music and dance numbers directed by Sabina and Kyle Prifogle '09.

"The students have a lot of fun playing the monkeys and crocodiles," Makubuya says. "It's funny, the music and dance pieces are great and fold right into the story, and the audience gets to participate. With no set-up time between numbers, it packs a lot of fun into just one hour."

Wamidan includes students from Wabash, DePauw, and Crawfordsville High School, and several of the seniors—including Bernard Meyer, Teye Morton, Steve Hernandez, Ruth Nduta, Savanna Weliver, and Caity Charles— will be performing in what may be their final concerts at Wabash.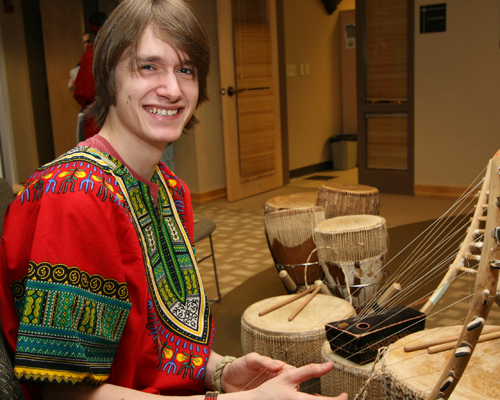 "This production has been a remarkable collaborative experience, not only between Wabash, DePauw, and Crawfordsville, but also with students, staff, and faculty members and their children," Makubuya said, noting that Associate Professor of Economics Joyce Burnette, Toni Temple, and Dione Morillo, daughter of history professor Steve Morillo, are among the participants. "Sister Stella and Kyle have put great ideas and a lot of hard work into the production, the Fine Arts Center sounds and light wizard, George Belmore, has been amazing, and on Wednesday it's all going to pay off.

"It's a great introduction for families to African music and stories," Makubuya said. "And those who have seen Wamidan previously will enjoy this new dimension to the performance. I've never seen our students have more fun with a piece."

The performance begins at 8 p.m. in Salter Hall in the Wabash Fine Arts Center, and is free and open to the public.