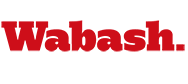 Haines Lecture in Biochemistry Given by Sarah Keller
March 31, 2008

Get directions to Wabash College Hays Science Hall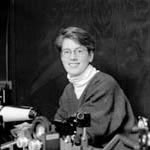 Wabash College invites you to hear Sarah L. Keller give the Haines Lecture in Biochemistry on April 3 and 4.

Keller's research talk will take place at 12 p.m., Thursday, April 3 and will speak on "Seeing Spots: Liquid domains in Lipid Membranes." Then at 12:15 p.m. on Friday, April 4, Keller will give her public talk on "Using freshman chemistry to understand 21st century energy problems." Both talks will take place in room 104 in Hays Hall.

Keller is an associate professor of chemistry at the University of Washington.

The Haines Lecture in Biochemistry is made possible by The William J. and Wilma M. Haines Fund for the Study of Biochemistry. Both talks are free and open to the public.