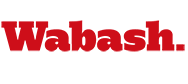 Federal Internships Offer Great Prospects
by Rob Fenoglio, The Bachelor

March 20, 2008

On Tuesday afternoon the Schroeder Career Center held a special presentation in Goodrich Hall describing the opportunities that federal internships can offer to students.

Most students are unaware that over 84 percent of federal internships are located outside of Washington, DC. Although Washington is the home of the Federal Government, there are numerous job opportunities in agencies in every state and even around the world.

Director of Career Services Scott Crawford delivered the presentation for the attendees and made sure to make clear the advantages that a federal internship provides.

He stressed that most private sector employers are hiring fewer new college graduates than in previous years, whereas the federal government is expected to hire over 16 percent new grads this year.

Mr. Crawford said being part of a federal internship can open a large amount of doors that would most likely lead to a career in government, and having a job for the federal government has many perks.

"The opportunities are fantastic and the federal government is going through a crisis right now," Mr. Crawford said. "Thousands of people are leaving every year because of retirement and the government knows that this is a huge problem. There are about 1000 schools trying to get students interested in government because there is so much opportunity and such a great need."

Some of those great opportunities include the option for federal agencies to help pay back student loans if employed for a certain length of time. The average amount used to help employees pay off student loans was just over $6200 last year and some agencies may even completely pay for graduate school if a graduate degree is pursued during employment.

Peer Career Advisor Blaine Cooper-Surma '09 said if students are interested in these kinds of opportunities, they can go to WabashWorks! And search for internships that cater to their interests. Mr. Cooper-Surma stressed the great prospects that come with a government internship or career.

"More students should start applying for Federal internships and job positions because with the growing rate of baby-boomers retiring, there are more and more openings which need to be filled," Cooper-Surma said. "Wabash students in the recent past have successfully used their liberal arts degree to set themselves apart from the competition, leading to eventual jobs within the government."

Mr. Crawford compared the federal government to a large company in its benefits because it rivals those kinds of benefits.

For instance, federal agencies have flexible work schedules and some federal benefits include health insurance, retirement, and vacation. Mr. Crawford also said the competition for federal internships are low because the application process is long and many students decide to quit during the process, lowering the applicant number.

"Not many people have applied for these internships and finished them, because it such a long and arduous process," Mr. Crawford said. "People don't like doing al of the detail work and those who finish the application process actually have a great chance of receiving the internship."

The prospects a federal internship or career can offer is open to any student with any type of Bachelor's Degree. The government has many jobs that allow for diversity and a wide range of areas of expertise.

"You can be a philosophy major, a music major, whatever," Mr. Crawford said. "The government is so broad that it allows anyone with any background to find an area they are interested in and qualified for."

Senior Colin Rudnik who attended the presentation thought the idea of a federal career was encouraging, even though many of the application processes take large amounts of time.

"The last internship type mentioned was of interest [because] the applicant 'testdrives' a position for two years," Rudnik said. "For someone at my age who still feels a bit uncomfortable at the prospects of settling down, the idea that employers and employees could feel out their compatibility is charming."

Mr. Rudnik also felt that the workshop gave him some encouragement for applying for internships or possibly a job in the near future. "The lack of real specific knowledge about a career and how to acquire it, along with the already troubling unknown of non-student life, can leave one hopeless," Rudnik said. "The workshop bolstered my flagging spirits on the job search front."

The Schroeder Career Center is open Monday through Friday from 8am-4pm and 7- 10pm Monday through Thursday.