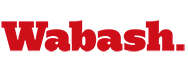 Visiting Art Professor to Display Ceramic Sculptures
by Karen Handley

March 4, 2008

Get directions to Wabash College Fine Arts Center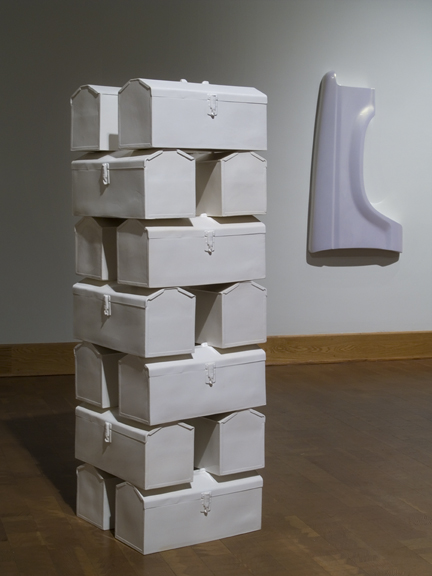 The Wabash College Art Department is pleased to announce its next exhibit. Visiting Art Professor Joseph Gower will display ceramic sculptures titled, "Shop," in the Eric Dean Gallery from March 17 through April 4 with a public reception 8-9:30 p.m. on Monday, March 17.
In Shop, Gower explores the dichotomies of functionality and non-functionality; masculinity and femininity; high art and kitsch. Gower creates ceramic casts of car fenders, toolboxes and gasoline tanks to address the functionality of objects that serve a daily function. He explains the process of casting car parts associated with masculinity by stating, "These are objects that have been often overlooked in terms of beauty because of their function and association." By transforming the functional into a non-functional work of art, Gower reintroduces the masculine objects from a feminine point of view, which forces the viewer to reconsider other interpretations for the automotive parts. The act of transforming the masculine and functional into the feminine and non-functional enables Gower to question what it means to be masculinity in contemporary society.

Shop becomes an autobiographical record of Gower's immediate environment of art, mass produced merchandise, and popular culture. Through Shop, Gower attempts to bridge the cultural gap between the world of the working middle and the world of art. Both of which, Gower closely associates himself with.

Originally from Madison, Wisconsin, Gower received his master's of fine arts from Arizona State University in 2006. Gower was an Artist-in-Residence at Arrowmont School of Art in Gatlinburg, Tennessee and has exhibited his work nationally. Currently, Gower instructs studio courses as a visiting professor of art at Wabash College in Crawfordsville, Indiana.
The Eric Dean Gallery is located on the south end of the Fine Arts Center. Gallery hours are Monday through Friday from 9 a.m. to 5 p.m. and on Saturday from 10 a.m. to 2 p.m. The gallery is free and open to the public.