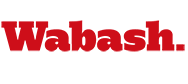 Third Eye Blind Concert Saturday
by Gary James '10

February 7, 2008

The organizers of the spring semester National Act expect a sizeable turnout at the Third Eye Blind concert Saturday. As of Monday, almost 2000 tickets had been sold, according to Senior Council Activities Committee [SCAC] Co-Chairman Will Hoffman '10. Wallies, who get in free with their Student IDs, have been purchasing tickets for their friends, and the general public has been buying tickets as well.

The concert is also on the radar of students on other campuses. Faculty Advisor Coach Steve House has received phone calls from students attending who wanted to know more about the concert and how to acquire tickets. The Senior Council Activities Committee is hosting Third Eye Blind for the spring semester National Act. The multi-platinum-selling alternative rock band will take the stage after opening act Absent Star, a Chicago-based pop-rock band, begins playing at 8:00 P.M., Saturday, February 9, 2008. Tickets are $20 for non-students.

National Act officials anticipate a strong, energized crowd.

"I think this is going to be a big one," said one National Act official. "Crowd-wise, it's going to be comparable to the Ben Folds turnout. People were lined up clear down to the mall to get in. I get calls every day from surrounding campuses, which is good. Anytime you can get females on campus, it helps recruiting and morale. There's an opening act. Doors open at 7:00 P.M."

Because of the expected crowd, the set-up will be different than past years. The stage will be at the far-back side of Chadwick Court. Side bleachers will be open but the end bleachers will not. The foyer will be open to the audience to use the restrooms and purchase Third Eye Blind merchandise, including shirts and CDs.

There will also be three entrances and one exit: one for Wabash students, one for nonstudents who have tickets, and a third for non-students who want to buy tickets.

According to Coach House, the goal is to expedite entrance into the concert and provide an open space for the audience. "Another big difference is that there will not be passouts," SCAC Co-chair Will Hoffman '10 said. "At Guster you could come in, leave, come back. This year there are going to be so many people that once you're in, you're in. We can get close to 2500 if half the students come out. We've gotten emails from people at Purdue and other schools. I'd love to sell the concert out and just have a bunch of people come. All money from ticket sells will go to another concert or defray the costs of this concert."

Students are stoked about the concert this weekend, and many of them have invited guests.

"I'm sure it will be a blast," said freshman Evan Reynolds from College Hall. "Our room has around 15-20 friends coming down this weekend. Since I have two tests and a paper due this week, I think a free concert is a nice reward for finishing out the week."

Sophomore Sam Prellwitz agreed.

"I'm excited," he said. "The band is good. My girlfriend is coming. And I'm looking forward to making a weekend out of it. Wabash Christian Men is having a good post- party, and I'm really looking forward to some music and 'chillin'."

All in all, SCAC officials said they want everyone to have a good time.

"The goal is obviously to have a great show," House said, "to have kids be happy, guests be happy, as well as recruits. It all fits into the morale of the campus. I'm sure there's a lot of other parties that follow the concert, so we just want to give them their money's worth. This is not Conseco Fieldhouse or an arena. But we can do this because of our budget and the college's philosophy of allowing this to go on even though we're very small and unique in the aspect that we can bring top acts to campus."