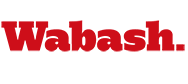 Colorado Welcomes Pat and Chris White
by Tom Runge

January 30, 2008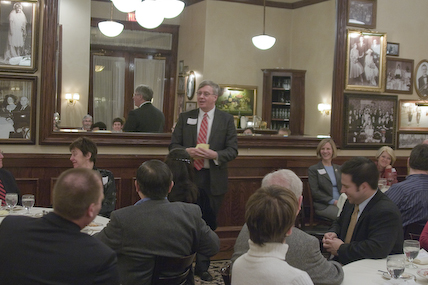 The Colorado Association of Wabash Men welcomed President Pat White and his wife Chris to the Denver area Tuesday evening, January 29, 2008. The group gathered for a reception and delicious dinner at Maggianos in Englewood. Pat White updated the group on the College and answered questions after dinner.
John Panozzo '89, the president of the area's regional association, welcomed the Whites to Colorado before dinner and thanked everyone for attending. Some attending drove over an hour to meet the Whites.
Pat updated the group on the College' strategic planning efforts, which made significant progress this past weekend as the College's Trustees spent extra time working with Pat and his administration on the plan. White also discussed the effort to develop a campus master plan which will work hand-in-hand with the strategic plan to guide future efforts.
Many thanks to John Panozzo and Harry Phillips '65 for planning a great evening and the many Colorado alumni who traveled a good distance to be with us last night.
For more photos, click here.