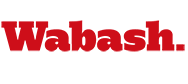 Morillo to Appear on WGN Radio
January 23, 2008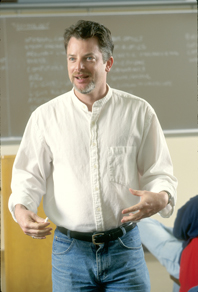 Wabash history professor Stephen Morillo will appear as a guest on WGN Radio's Extension 720 with Milt Rosenberg this Friday evening from 9 to 11:00 p.m.
The topic of the radio interview will be "When Asia Was the World."
The program description says, "The dark ages were a dark time for the whole world, wasn't it? Not for Asia, say our guests tonight, who tell us that at the same time the dark ages were taking place, Asia was experiencing its Golden Age."
Morillo will appear on the program with Stewart Gordon, a senior researcher at University of Michigan and author of When Asia Was the World.
Morillo is the chairman of the Wabash History Department at Wabash College. He is the author of four books, including What is Military History?; Cultural Encounters: Themes and Sources in World History; The Battle of Hastings; and Warfare Under the Anglo-Norman Kings, 1066-1135. He has two additional books under contract, including a military world history text, War in World History: Society, Technology, and War from Ancient Times to Present.