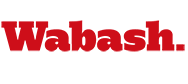 Grammy-Nominated Musicians to Perform at Wabash
by Karen Handley

January 18, 2008

Get directions to Wabash College Fine Arts Center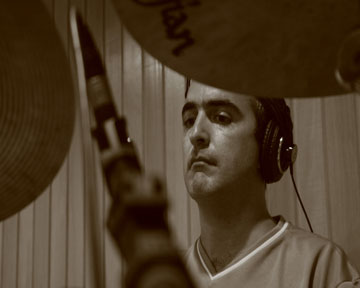 The Wabash College Department of Modern Languages is pleased to invite you to a night of exciting Brazilian music. Grammy-nominated brothers Sergio and Marcelo Gomes (drums and guitar) will be joined by Tom Walsh (saxophone) and Jeremy Allen (bass) for a performance at 8 p.m., Tuesday, January 22 in Salter Hall in the Fine Arts Center.

Sergio Gomes is a percussionist, composer, arranger, and music professor. His book, New Ways of Brazilian Drumming, was recently released by Advance Music worldwide. In January 2008, he presented a workshop on Brazilian drumming in Toronto for the International Association for Jazz Education. Sergio released a Brazilian jazz solo CD, Imaginary Cities, in 2005. He has performed and recorded with numerous artists in Brazil, including Aquilo Del Nisso, Sergio Rossoni Group, Carlinhos Antunes, Grupo Preme, Matolli, Tuty Bae, Misty, Natalia Barros, Moisés Santana, Renato Martins, and the American jazz musicians John Stein, Jane Blackstone, and pop singer Neshama Galebach. Visit Sergio on the web at www.sergiogomes.com.
Marcelo Gomes is a guitarist, composer, arranger, music researcher, and music professor at two Brazilian universities. He has performed in the U.S., Canada, Germany, Portugal, Spain, and Brazil. In his solo career, Gomes has played and recorded with many Brazilian musicians, including Jonny Alf, Tom Zé, Nailor "Proveta," Roberto Sion, and Carlinhos Antunes. He has performed with American and Canadian jazz musicians such as Don Thompson, John Hollenbeck, David Richards, Pat LaBarbera, Vincent Gardner, and Tom Walsh. His new CD, Preto, was release in December 2007. Visit Marcelo on the web at www.marcelogomes.net and www.myspace.com/marcelogomesguitar

The group Terra Brasil, co-lead by Marcelo and Sergio Gomes, was nominated for two Latin Grammy awards for the CDs Atlantico (2004) and Questao de Tempo (2006).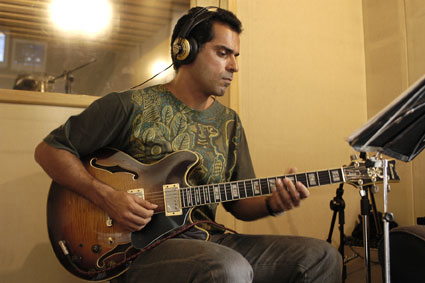 Tom Walsh is an associate professor of saxophone and jazz studies at Indiana University. An active performer of jazz and classical music, he performs regularly with the Louisville Orchestra and has appeared as a solo recitalist, and with chamber groups, small jazz groups, big bands, and Broadway shows. He has presented concerts and workshops across the United States, as well as Japan, Brazil, Germany, Austria, Italy, Croatia, Slovenia, Azerbaijan, and Costa Rica. Walsh released two CDs on the RIAX label, one classical, Shaking the Pumpkin (1998), and one jazz, New Life (2002).

Jeremy Allen currently teaches jazz bass at Indiana University where he is also pursuing a Ph.D. in musicology. Allen has performed and taught around the U.S. and Europe. Jeremy has performed with numerous jazz performers, including Bob Brookmeyer, Kenny Wheeler, David Liebman, Billy Hart, Benny Golson, and Indiana jazz masters David Baker and Steve Allee.

The performance is free and open to the public.