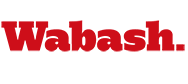 African American Artists to Exhibit at Wabash
January 7, 2008

Get directions to Wabash College Fine Arts Center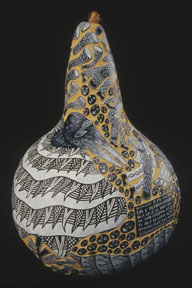 The Wabash College Art Department is pleased to announce the showing of Color: Ten African American Artists in the Eric Dean Gallery. The exhibition will open on Monday, January 14, with a reception from 8-9:30pm. The Society for Contemporary Craft (SCC) in Pittsburgh, Pennsylvania organized the show. Since 1971, the goals of SCC are to support self-taught artists from around the world and to enhance the public's understanding of our multicultural society through the use of innovative art.

Color: Ten African American Artists focuses on African American identity as creatively expressed by artists through their own personal experiences and backgrounds. The ten represented artists drew inspiration from African American folktales, social issues, period costumes and spiritualism. By taking part in the exhibition, gallery visitors become aware of the connections formed among artistic processes, identity, culture and history. In Color, SCC presents 38 works constructed of tradition craft materials, such as fiber, clay, found objects and glass. Beyond conventional craft materials, the artists pursue unexpected connections between crafts and painting, installation art and sculpture.

The show will be exhibited through Saturday, February 23. Regular gallery hours are Monday-Friday from 9am-5pm and Saturday from 10am-2pm. The Eric Dean Gallery is located on the south end of the Fine Arts Center on the Wabash College campus. Gallery admission is free and open to the public.