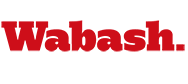 Cotterill '99 Joins New Indy Mayor's Team
January 2, 2008

Chris Cotterill '99 has been named Indianapolis corporation counsel by new mayor Greg Ballard. He will be the city's lead attorney.

Cotterill has worked as general counsel for the Indiana Office of Technology and managed the state government's official website.

Cotterill told the Indianapolis Star his first priority will be to achieve the mayor's goals in public safety, which include a proposal to transfer authority over the Indianapolis Metropolitan Police Department from the sheriff to the mayor.

Cotterill made a name for himself in a number of ways while on campus, primarily as editor of The Bachelor. He was featured in a Works in Progress piece in Wabash Magazine.