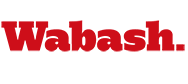 Award-Winning Publisher to Lead Getty Publications
by Steve Charles

December 7, 2007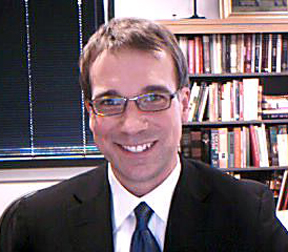 Greg Britton '84, Director of the Minnesota Historical Society Press and recently Minnesota's Publisher of the Year, is heading to California in January to lead Getty Publications, the publishing arm of the J. Paul Getty Museum in Los Angeles.
The former Wabash history major who in eight years at MHS tripled the title output and increased sales by 280% in the last six years told Publisher's Weekly, "It's a very attractive publishing program, there are exciting opportunities, and the chance to play on a bigger stage.
"The Minnesota Historical Society has been in the publishing business for over 155 years. It has been my honor to steer the press for a few of those years," Britton said. "At the Getty I hope to continue the work of bringing ideas and readers together--its the most exciting work I know and I am lucky have the chance to do it."
Under Britton, MHS Press grew to become the largest historical society press in the country, and Britton pioneered the press's Borealis Books imprint as he and his team gained the Press national recognition and secured substantial paperback rights deals with major publishers for several of its authors.
""I don't want to give them standard historical society fare." Britton said of the MHS Press list when speaking with Wabash Magazine in 2004. ""I want people to be surprised by our books, maybe see part of themselves there, maybe be transformed by them."
According to Publisher's Weekly, Britton, who directs 12 employees and 30 releases per year at MHS, will oversee 47 employees and 40-50 releases per year at Getty.
Read about Britton in Wabash Magazine.
Read Britton's tribute to mentor Professor Peter Frederick.