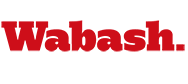 Deadline Monday for Student Celebration
December 8, 2008

Wabash students will present creative work and research for the ninth year Jan. 30, 2009, as part of the Celebration of Student Research, Scholarship, and Creative Work.

 

Each year students make oral presentations, performances, poster exhibitions, and exhibits. This year's celebration will take place from 1-4 p.m., Jan. 30. Continuing this tradition, the Undergraduate Research Celebration Committee urges students to share their original, intellectual work with the community. The deadline to for student registration has been extended to Dec. 15.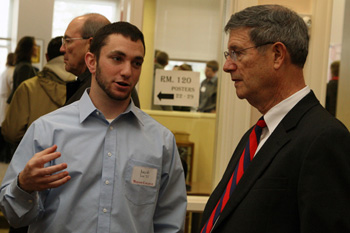 To present your scholarship to the community, you must have a faculty or staff sponsor and you must complete the Celebration application form.  You may present your original work as a poster, a talk, an exhibit, a reading, a brief performance, a summary of a performance, or in another unique format.  You also may present collaborative work that involved more than one student. As part of the application you will need to write a 200 to 300 word abstract that describes your work.  This abstract will be published in the journal distributed at the Celebration.
 
Submission Information and Guidelines (Celebration information also accessible at: http://www.wabash.edu/ugresearch/research_celebration.htm.
Important Due Date:  All students who plan to present their work at the Celebration should return the submission application form to Professor Chad Westphal (westphac@wabash.edu) by Monday December 15, 2008.