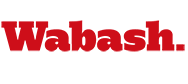 UPS Presents Actor/Poet Carlos Andres Gomez Thursday
November 26, 2007

Carlos Andres Gomez, an award-winning poet and actor from New York City, will discuss his work and perform at 8 p.m., Thursday, in Ball Theater. His appearance is being sponsored by Unidos Por Sangre.

He will be performing portions of his one-man play "Man Up." He will also discuss latino masculinity and masculinity in general. Read about his most recent work on his MySpace page.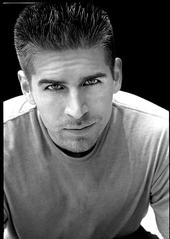 Gomez has been described as "raw and intense ... a rebel Don Juan with a sensitive edge" by Underrated Magazine (U.S.) and was called "a must-see" and given five stars (out of five) by Hairline Magazine (U.K.).
He is a former social worker and public school teacher, has performed at over 100 colleges and universities and toured across North America, Europe, the Caribbean, and Africa. He is the 2006 Toronto International Poetry Slam Champion and a two-time National Poetry Slam Finalist, as a member of the legendary Nuyorican Poets Café's Slam Team that finished 2nd and with the NYC/louderARTS Slam Team that finished 3rd in the U.S.
He might be most recognized as a co-star in Spike Lee's number-one box office smash hit film that was selected as one of AFI's 10 Most Outstanding Motion Pictures of 2006, "Inside Man" (Universal Pictures), with a lead role alongside Denzel Washington, Jodie Foster, and Clive Owen. Most recently, he appears on the sixth season of HBO's "Russell Simmons Presents Def Poetry."
Gomez won a Rocky Mountain Emmy Award for his starring role in the groundbreaking "Respect Yourself" television spots, for which he was also a writer, and appears on the third season of the popular Showtime series "The L Word."
His first full-length CD, "Carlos Andrés Gómez: Live from New York," was unanimously chosen as the winner of the 2006 L.A. Music Award for Spoken Word Album of the Year. He has been showcased on the mun2 show "Vivo," appeared on Telemundo's "Así Está El Mundo," been a spotlight on MyNetworkTV/Sí TV's "LatiNation," and was just profiled in his own episode of "Hollywood Life," an online show out of Japan -- all coming on the heels of him gracing the cover of the February 2007 issue of Brass Magazine. A much sought-after performer in the international spotlight, he was one of the headline acts on the MTV-U sponsored Fight Apathy National Tour and did a month-long run of his critically acclaimed one-man play, "Man Up," at the Edinburgh Fringe Festival in Scotland.
He is the founder of The Excelano Project at the University of Pennsylvania, one of the nation's premier spoken word/performance poetry collectives that took the National Championship Title at the 2007 College Unions Poetry Slam Invitational just three years after sending its first team of rookies, coached by Gómez, that finished 4th in the nation.
Over the past 7 years, he has shared the stage with a diverse range of well-known musical/performance acts and literary icons, including Wyclef Jean, Amiri Baraka, MC Lyte, Martín Espada, Toots and The Maytals, Immortal Technique, Reel Big Fish, Donnell Rawlings, Pete Rock, Saul Williams, and Mos Def. He splits his time between New York City and Los Angeles.