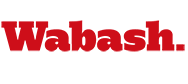 Brigance Recognized as Distinguished Scholar
by Kim Johnson

November 21, 2007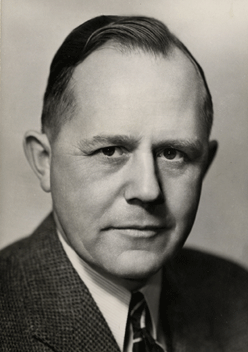 W. Norwood Brigance, a Wabash College professor of 38 years, was named one of the most recent recipients of the "Distinguished Scholar in Communication" award by the National Communication Association.
The National Communication Association began awarding "Distinguished Scholars" in 1992. "It's sort of like a Hall of Fame for Communication," said McDorman. "They induct up to four people each year and only one of which can be deceased." Only those who have been honored as a Distinguished Scholar can nominate someone to receive the prestigious award.
"I think one of the things the recognition shows is that Brigance is a figure who had a great deal of influence on the development of speech and rhetoric as a discipline in the United States," said McDorman. Brigance's writings and speeches are still studied today throughout high schools and higher education institutions including Wabash College. 
Although his time at Wabash was supposed to be short-lived, William Norwood Brigance began his long and influential career at Wabash College in 1922. He continued his teaching, speaking, and writing at Wabash until his death in January 1960.
Throughout his career he published many articles and books, delivered speeches, and served as the vice-president and later president of the Speech Association of America, the organization later renamed the National Communication Association.
Born in 1896, Brigance set out to become a history teacher. At the young age of 15, he entered the University of South Dakota even though he had not attended high school. He graduated from the University of South Dakota in 1916.
After teaching high school for a few years and spending a few more in the Army during World War I, Brigance was offered his first college-level position teaching Speech at Wabash College in 1922. He spent many summers teaching at colleges and universities all over the country and was offered full-time positions at several other institutions, yet he chose to spend his career at the small all-male liberal arts institution in Crawfordsville.
The Brigance Forum Fund at Wabash was born from generous donations from Brigance's family, friends, and students after his passing. With the funds, the College's Department of Rhetoric is able to host the Brigance Forum, a public lecture or debate, annually. In addition, it will hold the second Brigance Colloquy in the spring of 2009. The first Brigance Colloquy held in 2005 included 14 prominent scholars who converged on campus to discuss issues of rhetoric and democracy – a topic Brigance himself was very concerned about during and after World War II.
An outgrowth of the first Brigance Colloquy is the soon-to-be published book Rhetoric in Democracy: Essays in the Tradition of W. Norwood Brigance edited by current Wabash professors of rhetoric, David Timmerman, Ph.D. and Todd McDorman, Ph.D. The introductory chapter was written by Martin Medhurst, Ph.D. of Baylor University. It was Medhurst who nominated Brigance for the "Distinguished Scholar" award.
Coincidently, Brigance was honored at the National Communication Association Convention in Chicago on November 17 – the 111th anniversary of his birth.