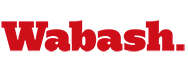 Something for the Stat Geeks
by Jim Amidon

November 8, 2007

114th Monon Bell Classic by the Numbers

Five minutes: Wabash has had the ball on average five minutes less than its opponents this year

104: Wabash's opponents have had 104 more plays than the Little Giants this year

172: In spite of having the ball five fewer minutes per game and 104 fewer plays, Wabash has outscored its opposition by 172 points — 292-120.

1: Wabash has been out-rushed by exactly one yard this season. Opponents, though, have rushed the ball 81 more times than the Little Giants and average just 2.7 yards per carry.

39: Wabash has made 39 quarterback sacks on the year.

73%: Wabash's Red zone touchdown conversion rate.

61, 62, 63: Talk about balanced scoring. Wabash has scored 61 points in the first quarter of games this year, 62 in the fourth quarters, and 63 points in the third quarter. The Little Giants have scored 106 points in the second quarter of games and have outscored their opponents 167-58 in the first half.

7: Seven Wabash receivers have caught at least 15 passes this year.

5: Five Wabash receivers have caught four or more touchdown passes this year.

73.1: Matt Hudson has completed 73.1 percent of his passes this year.

92: Wabash's defense has posted 92 tackles for losses this year. Fifteen players have at least on tackle behind the line.

6: Wabash has lost the ball just six times by fumble this year. Wabash's opponents have also lost just six fumbles on the season. The record for fewest lost fumbles by Wabash is nine, set last year. The opponent record for fewest lost fumbles is also nine, set in 2005. Both records could fall this year.

406: Senior linebacker Adi Pynenberg has recorded 406 career tackles, an all-time Wabash record. He also has the record for most career tackles for loss with 65.

3: No Wabash football player has ever earned All-America honors three times. Adi Pynenberg was an Honorable Mention All-American in 2005 and a Second Team All-American in 2006.

149: Mike Russell enters the Monon Bell Game with 149 career pass receptions, tops among current Little Giants. He's scored 25 touchdowns in 35 career games.

160.3: DePauw averages 160.3 rushing yards per game.

243.8: DePauw averages 243.8 passing yards per game.

138: DePauw has scored 138 points in the first half of games this year and has outscored its opponents 138-73 in the first half.

21: Jeremiah Marks, DePauw running back, has been thrown for a loss of just 21 yards on 168 rushing attempts this year and averages 4.6 yards per carry.

39: Five DePauw receivers have caught touchdown passes of 39 yards or longer. Four have caught three or more touchdown passes this year.

269: DePauw has returned its 18 pass interceptions for a total of 269 yards, including a 42-yard touchdown return.

79: DePauw has 79 return yards on its nine fumble recoveries.

5: Wabash Coach Chris Creighton has five victories in his six Monon Bell Games.