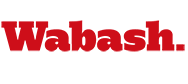 Wabash Celebrating College's 175th Anniversary
November 5, 2007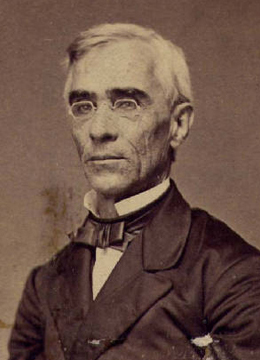 Marking the 175th anniversary of the founding of Wabash College, organizers are presenting a series of events this week.
"In Wabash's history there has been a long tradition of celebrating Founders' Day with speeches, convocations, receptions and other events," said Archivist Beth Swift. "For our 175th anniversary, we began our celebration in January with President Patrick White's inauguration. In April there was a birthday party for Center Hall, which has witnessed 150 of those years. Now as we come to the time of the founding, we will spend a week focusing on the rich history of Wabash."
On Thursday, Professor Bill Placher '70 will be the speaker at the Sphinx Club's weekly Chapel talk. He'll reflect on the College 100 years ago in his lecture, "Wabash, 1907." Interestingly, Placher kicked off the College's 150th celebration in 1982 with the opening address.
Immediately after Chapel, senior history major Justin Gardiner will give a lunch talk called "Conduct of War: Hidden Treasures from the Archives," in which he'll discuss the research he's conducted on Wabash's history in wars.
"This College has a rich and proud past and we would like to honor that past with several events over the course of a week that will highlight this special place and the people who have made it what it is today," added Swift.
A full range of fall and winter sporting events cap the Founder's Week celebration, including a playoff game in football that takes place 30 years after Wabash played in the national championship game.
November 12-16
Founders' Week at Wabash College
Tuesday, November 13
7:30 p.m. — Beth Swift will host "Wabash in Pictures and Film," including slide shows that showcase the College Archives collections of images and Ted Steeg's 1973 film "Wabash: A Way of Life."
Thursday, November 15
11:15 a.m. — Bill Placher '70 will speak in Chapel. Placher, whose talk is entitled "Wabash, 1907," gave the opening address during the College's 150th anniversary celebration.
12:00 p.m. — Justin Gardiner '08 presents his historical research in a lunchtime talk entitled "Conduct of War: Hidden Treasures from the Archives." The pizza luncheon will be held at noon in Center Hall, Room 216.
Friday, November 16
6:00 p.m. — The Wabash basketball team hosts the Little Giant Tipoff Classic. Wabash won the NCAA Division III National Championship 25 years ago.
Saturday, November 17
10:30 a.m. — The Wabash swimming team hosts the Wabash Invitational.
12:00 p.m. — Wabash football team competes in the first round of the NCAA Division III playoffs, exactly 30 years after the Little Giants finished as national runner-ups. (Location TBA).
1:00 p.m. — The Wabash basketball team hosts the Little Giant Tipoff Classic second round games.
Wednesday, November 21
12:00 p.m. — Women on Campus will host a luncheon talk by Archivist Beth Swift entitled "Wabash History." The event is set for noon in Detchon International Hall.