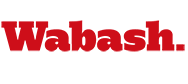 Football Team Wins NCAC, Ready for Monon Bell
by Jim Amidon

November 5, 2007

The Wabash College football team clinched its third straight North Coast Athletic Conference championship Saturday, beating Denison University 42-0 to improve to 9-0 on the year. The Little Giants ended the NCAC portion of their schedule with a perfect 7-0 mark, which improved Wabash's league record to 20-1 in the last three seasons.
While the Monon Bell Classic looms this Saturday at sold-out Blackstock Stadium in Greencastle, the Little Giant football team will also be thinking of the post-season for the third time under head coach Chris Creighton. Wabash advanced to the third round of the playoffs in 2002 and the second round in 2005. By virtue of its undefeated record in the NCAC, Wabash will receive an automatic berth in the 32-team Division III playoff field.
Who Wabash will play and where remain questions. The NCAA will announce the Division III playoff field this Sunday afternoon. Wabash will have complete information, including ticket info, on its website Sunday evening.
Wabash comes into the Monon Bell Classic with a full head of steam after Saturday's Senior Day victory. The Little Giants own a 13-game winning streak and have won 28 of their last 31 games since 2005. DePauw is 7-2 on the year and has won three games in a row, including last week's 21-0 shutout at Rhodes College.
The Monon Bell Classic will be televised nationally in high definition by HDNet. Wabash and DePauw have organized 58 telecast parties across the country. Plan now to attend — you can locate a party location near you by clicking here.
Saturday's 114th meeting between the two rivals is sold out.
If you are planning to attend the game, be advised that pre-game tailgating in DePauw University's Blackstock Stadium parking lots will be allowed only after 9:00 a.m. No vehicles will be permitted into the lots prior to that time. Gates will open at 11:30 a.m.
In Saturday's victory over Denison, Wabash paid tribute to its senior class, which has won three straight league championships, a feat matched only by Wabash football players in the Class of 1995, who won Indiana Collegiate Athletic Conference titles in 1991, 1992, and 1994.
Senior linebacker Adi Pynenberg broke one of Wabash's oldest career records when he snapped Jim Kilbane's career tackles record. Kilbane '84 posted 400 stops during his time at Wabash. Pynenberg has also set the record for most career tackles for loss with at least two games remaining.
Wabash's four senior wide receivers — Mike Russell, Gabe Guerrero, Bart Banach (pictured), and Ray Green — also finished their regular season home careers on high notes. The quartet combined for 20 receptions and three of the four scored touchdowns in the romp.
For more information on Wabash football, click here to access the official Wabash home page for the team.