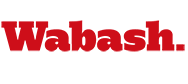 Scholars Will Discuss Black and Religious Studies Tonight
by Gary James '10

October 22, 2007

Spending time at Wabash means you are bound to be involved in some interesting conversations. That idea should be proven 16 times over Thursday and Friday.

The Wabash Center, the Malcolm X Institute, and the Center of Inquiry have all teamed up to bring to campus 16 African-American scholars from all over the country to discuss curricular design and collaborative research stemming from the fields of Black Studies and Religious Studies.

Consultation on the Interdisciplinary Teaching of the Black Experience will commence at 7 pm., Thursday, in Korb Classroom with a panel discussion on The Role of 'Africa' in African American Religious Historiographies, featuring Drs. Victor Anderson, Dr. Dwight Hopkins, Maulana Karenga.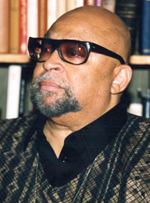 Dr. Maulana Karenga will deliver a lecture, Kawaida, Culture and Critical Ethical Issues: Repairing and Transforming the World at Noon, Friday, in the Chapel.
A group of students will also spend an hour Friday afternoon interviewing the scholars. They have attended interviewing training sessions of the past week under the direction of Amina McIntyre, Assistant Director of the Malcolm X Institute for Black Studies and Kyle Long, Research Associate at the Center of Inquiry for the Liberal Arts.
The scholars' fields include Religion, History, Black Studies, and Political and Social Sciences. Geographically, they teach at colleges in the East, West, Southeast, and Midwest.
"The idea was to bring scholars from these two fields –Black Studies and Religious Studies- who both focus on the Black experience together in a conversation to talk about pedagogical collaboration, which means how you teach the black experience across different disciplines and collaborative research methodologies: how you then research and do scholarship about the black experience," said MXIBS Director Timothy Lake, who will also be participating in the discussion. "And to see if there were commonalities within both fields from which the scholars from both fields can learn to do collaborative work and to teach the black experience in an interdisciplinary way. "
"This is an historical high water moment for this type of conversation to be going on. There is no other site where scholars from Black Studies field or the area of religious studies have been invited to come to work out their common issues to dialogue about challenges in teaching and researching the black experience. It's a high water moment from the college because this conversation is being held at Wabash and we're getting scholars from all over the country. And the fact that our students will get a chance to engage with faculty on this level elevates their educational experience."

The Scholars
Dr. Leslie Alexander is Assistant Professor of History at Ohio State University. She received her B.A. from Stanford University and her M.A. and Ph.D. from Cornell University. She is an authority on African-American and American History. Her teaching and research interests focus on black culture, nationalism, the creation of community, and political movements. Dr. Alexander is working on several projects, including a book on identity and activism entitled African or American?: Black Identity and Political Activism in New York City, 1784-1861, and a book about African-American foreign policy, The Cradle of Hope: African American Internationalism in the Nineteenth Century.
Dr. Victor Anderson is Professor of Christian Ethics, African American Studies, and Religious Studies at Vanderbilt University Divinity School in Nashville, Tennessee. He received his A.B. from Trinity Christian, M.Div. and Th.M. from Calvin Theological Seminary, and M.A. and Ph.D. from Princeton University. Dr. Anderson's academic focus has been the interplay of religion, ethics, and culture. He has published two books: Beyond Ontological Blackness: An Essay in African American Religious and Cultural Criticism and Pragmatic Theology: Negotiating the Intersection of an American Philosophy of Religion and Public Theology.
Dr. Yvonne Chireau is Associate Professor of Religion at Swarthmore College in Swarthmore, Pennsylvania. She received her B.A. from Mount Holyoke College, her M.T.S. from Harvard Divinity School, and her Ph.D. from Princeton University. Her research interests focus on African-based religions in the U.S. and combinations of religious themes with Healing, Comics, Manga, and Graphic Novels. Dr. Chireau's publications include two books: Black Magic: African-American Religion and Conjuring Tradition and Black Zion: African American Religious Encounters with Judaism.
Dr. Quinton Dixie is Assistant Professor of Religious Studies at IPFW. He received his Ph.D. from Union Theology Seminary in New York City. His academic interests include African-American religious history and themes of religion and spirituality combined with labor, hip-hop, and the Civil Rights Movement. Dr. Dixie's writing includes The Courage of Hope: From Black Suffering to Human Redemption and This Far by Faith: Stories from the African American Religious Experience.
Dr. Cheryl Townsend Gilkes is John D. and Catherine T. MacArthur Professor of Sociology and African-American Studies at Colby College in Waterville, Maine. She received her Ph.D. from Northeastern University. Her expertise includes African-American religious history, Comparative Race Relations, the Sociology of Religion, and historical and social change involving black women. Dr. Gilkes writing includes If it Wasn't for the Black Woman…: Black Women's Experience and Womanist Culture in Church and Community.
Dr. Dwight Hopkins is Professor of Theology at the University of Chicago Divinity School. He received his B.A. from Harvard, M.Div., M.Phil., and Ph.D. from Union Theological Seminary. He is interested in approaching religious thought from different disciples, including cultural, political, economic. Dr. Hopkins writing includes Being Human: Race, Culture, and Religion and Heart and Head: Black Theology-Past, Present, and Future.
Dr. Tracey Hucks is Associate Professor of Religion at Haverford University in Pennsylvania. She received her B.A. and M.A. from Colgate University and her Ph.D. from Harvard University. She is an expert on the history of religion in America with a focus on African-derived religions, African-Americans, and African-American women. Dr. Hucks writing includes Authenticity and Authority in the Shaping of the Trinidad Orisha Identity: Toward an African-derived Religious Theory.
Dr. Elizabeth Johnson is Assistant Professor of History, Government, and Economics at SUNY Dutchess Community College in Poughkeepsie, New York. She received her B.A. from Metropolitan State University, her B.S. from Jackson State University, and her Ph.D. from Bowling Green State University. Dr. Johnson teaches courses of World History, African-American History, the History of Women in the United States, and Liberal Arts and Humanities Seminars.
Dr. Maulana Karenga is professor of Africana Studies at California State University—Long Beach. He holds two Ph.D.'s, one in political science (United States International University) and another in social ethics (University of Southern California), as well as an honorary doctorate from the University of Durban, South Africa. Dr. Karenga is also the author of numerous scholarly articles and books -- including, Maat, The Moral Ideal in Ancient Egypt: A Study in Classical African Ethics; Selections From The Husia: Sacred Wisdom of Ancient Egypt; The Book of Coming Forth By Day: The Ethics of the Declarations of Innocence; Odu Ifa: The Ethical Teachings; and Introduction to Black Studies. Dr. Karenga is the creator of the pan-African cultural holiday Kwanzaa and the Nguzo Saba (The Seven Principles) and author of the authoritative text titled Kwanzaa: A Celebration of Family, Community and Culture.
Dr. Kwasi Konadu is Assistant Professor of History at Winston-Salem University in North Carolina. He received his B.S. from State University of New York, his MPS. From Cornell University, and Ph.D. from Howard University. Dr. Konadu's writing includes TRUTH CRUSHED TO THE EARTH WILL RISE AGAIN: The East Organization and the Principles and Practice of Black Nationalist Development.
Dr. Kenneth Ngwa is Assistant Professor of Hebrew Bible at Drew College in Madison, New Jersey. He received his Ph.D. from Princeton University and was a Visiting Professor of Religion at Wabash for two years. His writing includes Hermeneutics of the "Happy Ending" in Job 42: 712.
Dr. Benson Onyeji is Associate Professor of Political Science at Manchester College in North Manchester, Indiana. He received his Ph.D. from the University of Denver. His academic interests include the state and themes of industrialization and democratization. His writing includes an upcoming book on Globalization, Corporatism, and the Transition to Democracy in Nigeria and South Africa.
Dr. James Turner is the founder of the Africana Studies and Research Center and a Professor of African and African American Politics and Social Policy at Cornell University. He received his B.S. fro Central Michigan University, he M.A. from Northwestern University, and his Ph.D. from Union Graduate School. He is credited with adoption of the term "Africana Studies" to describe the study of the African diaspora and the three principal global Black communities in Africa, North America, and the Caribbean.
Dr. Corey Walker is Assistant Professor of African Studies at Brown University. He received his B.S. from Norfolk State University, his M. Div. from Virginia Union University, his M.T. S. from Harvard University, and Ph.D. from the College of William and Mary. His research interests concern problems in modern thought in philosophy and theology. His writings include Noble Fight: African American Freemasonry and the Struggle for Democracy in America.
Dr. Derrick White is Associate Professor of History at Florida Atlantic University. He received his Ph. D. Ohio State University. His writing includes Blacks Who Had Not Themselves Personally Suffered Illegal Discrimination: The Symbolic Incorporation of the Black Middle Class.
Dr. Zachary Williams is Assistant Professor of African American History and Pan African Studies at the University of Akron. He received his Ph.D. from Bowling Green State University and is CEO of the Black Public Intellectual, a scholarly journal concerning African-American History and Culture, along with Religion and Policy Studies.