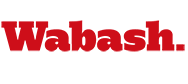 Wabash Celebrates Faculty Work
by Kim Johnson

October 19, 2007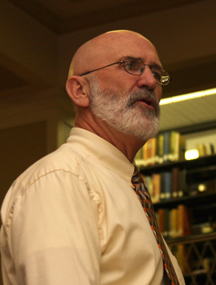 As part of the 175th Anniversary Celebration of Wabash College, the Lilly Library is hosting "A Celebration of Faculty: 175 Years of Creativity, Research, and Scholarship". The opening reception was Thursday, October 18. Faculty, staff, families, and students gathered to honor faculty achievements both past and present. (See more photos here.)
The idea for the celebration was born out of a comment by Dean of the College Gary Phillips regarding how impressed he was by the passion of the faculty for research, scholarship, and creativity outside of their "normal" classroom work. The faculty is continuously engaged throughout campus and even the community.
College Librarian John Lamborn said the event is a great way for the library to get involved in the 175th Anniversary of the College. He saw it as "an opportunity to elevate awareness of the depth and breadth of the expertise of all of the past and present faculty of Wabash College."
"The faculty go far beyond what the students see in the classroom," said Dean of the College Gary Phillips. "Their work outside the classroom really shapes what happens within the class but so often the students do not see the true richness and depth of our faculty. This is an opportunity for our community to see another dimension of their lives."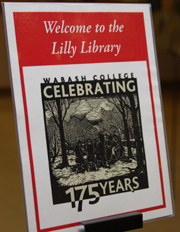 The display consists of four main areas: written work, artistic work, a multi-media presentation and a continuous PowerPoint movie. Much of the display will be open in the Lilly Library until the middle of February.