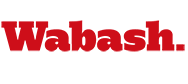 Jaen-Portillo's Book Finds an Audience
by Steve Charles

October 18, 2007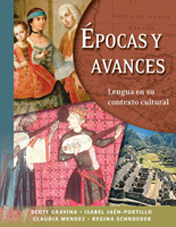 Epocas y avances, the innovative textbook/workbook/audio CD program co-authored by Wabash BKT Assistant Professor of Spanish Isabel Jaen-Portillo, is the leading publication in the latest Yale University Press announcements for Spanish language books.

Epocas y avances uses a unique communicative-humanistic approach to second language acquisition. Through a series of original readings and related activities, the book is designed to enhance linguistic proficiency while emphasizing important aspects of the history, literature, art, society, geography, language, and culture of Spain and Latin America.

"We're excited to see this book becoming a flagship Spanish text at the Yale University Press," said Department of Spanish Chair Dan Rogers. "We're proud to have someone of Isabel's caliber join us here."

"Her book is being used in the classroom here," Rogers added. "It's already enhancing the learning of Wabash students."

Born in Madrid, Spain, Portillo earned her B.A. in English philology and doctorate in Spanish philology at the University of Madrid. She came to Wabash from Yale University, where she taught intermediate and advanced Spanish for six years.