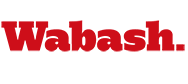 Marion, In.
by Craig Miller '97

October 12, 2007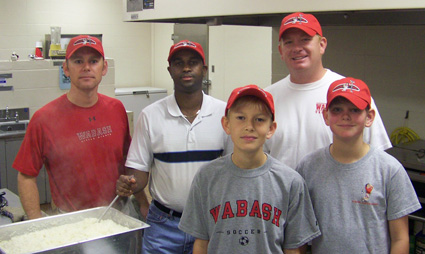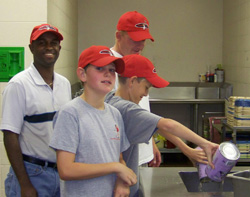 Alumni, family, and friends prepared and served over 75 meals on Saturday, October 6 at Kay's Kitchen, which is located at the St. Martin Center in Marion.
Kay's Kitchen provides nutritious home cooked meals in a welcoming, clean, and respectful atmosphere. Thanks to the dedicated service of numerous volunteers, Kay's Kitchen served over 34,800 meals in 2006.
Craig Miller '97 and David Callecod '89 were the Wabash Day Leaders.
In group photo: Back row, Callecod, Ndow, and Miller. Front row, Nolan and Ian Callecod