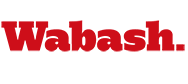 J.D. Phillips to Deliver Friday's LaFollette Lecture
October 11, 2007

Get directions to Wabash College Fine Arts Center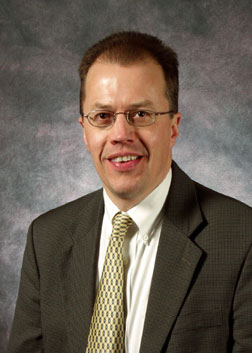 J.D. Phillips, Professor of Mathematics and Computer Science at Wabash College, will present the 28th Annual LaFollette Lecture Friday, October 19 at Wabash College.

"On Self-delusion and Unimaginable Beauty: a Mathematician's Reveries from the Margins" will be the title of the presentation, which will begin at 4:15 p.m. in Salter Hall of the Fine Arts Center. A reception will follow his talk in the Littell Lobby in the Fine Arts Center.

Phillips studied at Briar Cliff University and received his Ph.D. at Iowa State University. He took a position in 2001 teaching mathematics and computer science at Wabash College. He has written several articles and publications and is currently on sabbatical in Prague from the College.

The LaFollette Lecture Series was established by the Wabash College Board of Trustees to honor Charles D. LaFollette, their longtime colleague on the Board. The lecture is given each year by a Wabash College faculty member who is charged to address the relation of his or her special discipline to the humanities broadly conceived.

The LaFollette Lecture is free and open to the public.